Customer story
A coffee with...Gautam Chand Jain (Quantra, India)
Discover what Gautam Chand Jain - Quantra's Chairman and Managing Director, told us about his vision, his philosophy and how Quantra became a reference in the Engineered Stone Industry.
About Quantra
Quantra entered the Engineered Stone market in 2009 being the first Indian company to believe in Bretonstone® technology and install a Bretonstone® jumbo plant. It is part of Pokarna Limited, a large group of companies founded in 1991 by Mr. Gautam Chand Jain, who is the current Chairman and Managing Director.
Gautam Chand Jain strongly differentiated his businesses: he started in the fashion sector, then he moved to the natural stone and lately came to the engineered stone world. These industries, even if apparently have little in common, they all pursue high innovation and excellence. Since the foundation, their goal is to offer premium products and services in the reference industries.
That's why the search for excellence is of crucial importance for Gautam Chand Jain and likewise the choice of the right partners. He believes that respect and transparency are the basis to create a long-lasting relationship. Quantra has always striven to improve its production process, performances and products; today, it is a recognized brand in the engineered stone industry, and it is about to inaugurate the second Bretonstone® plant in India.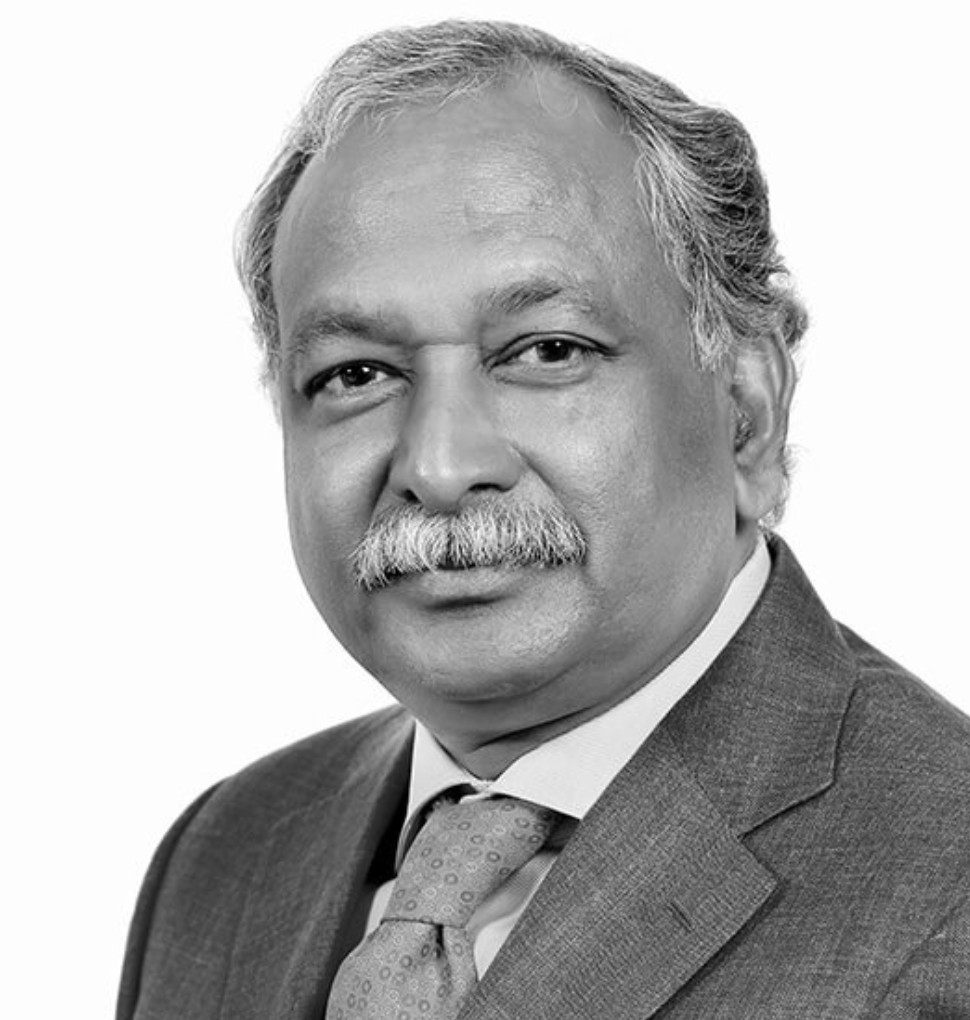 A pioneering vision
Mr. Gautam Chand Jain told us his eventful story, from the very beginning:

"I started my business career in 1974 when I was 19 with my textile business. Quickly, it became India's largest distributor of premium fabrics for men. My passion for fashion, design and excellence took me several times to the world fashion capitals and allowed me to broaden my perspective and to bring home those fashion trends and ideas.
Once the textile company was a thriving business; I decided to get into some export starting a new business and in 1991 I acquired a granite quarry in India – entering the stone business.
I decided to process the blocks instead of selling them and during my research of processing machineries I found out that Breton was the company providing the best polishing machines.
That was the first contact with the company that would soon become one of my strategic partners."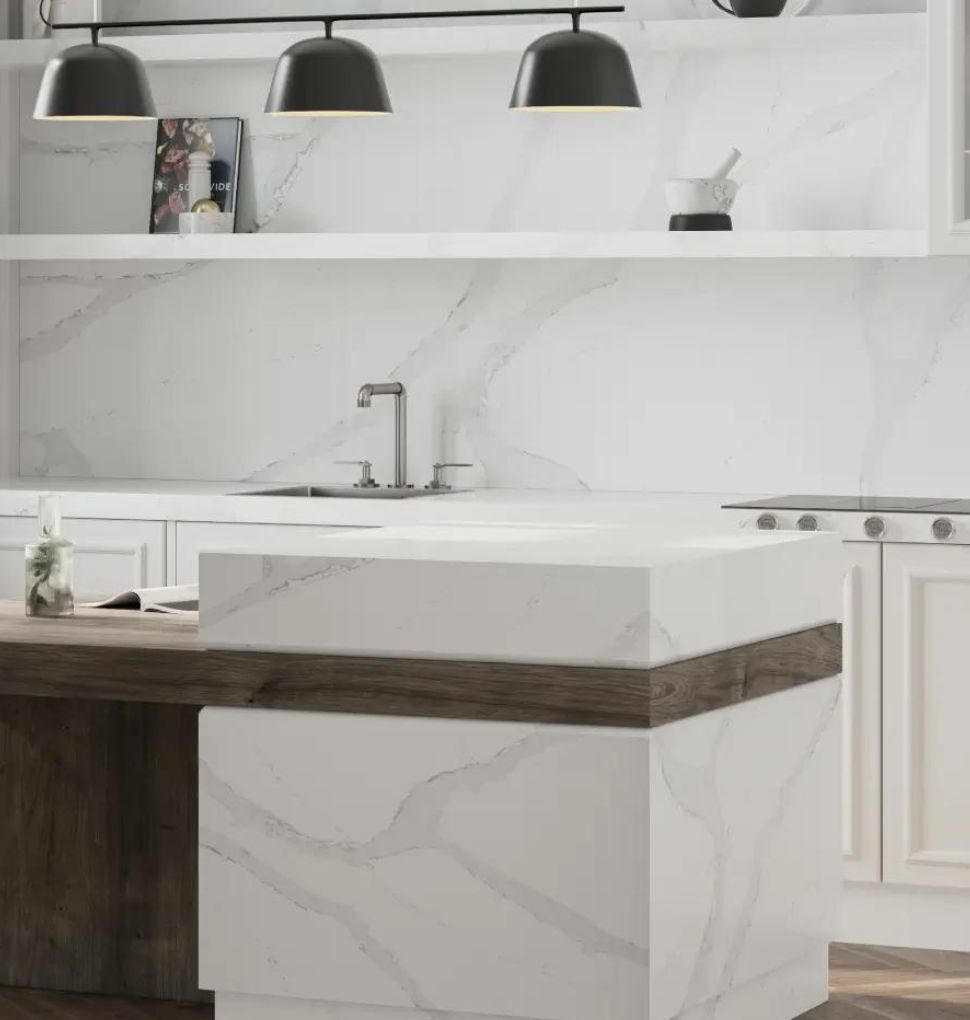 Strategic partners
A soon as Pokarna entered the natural stone industry, it had to choose in which market to start from. It decided to focus on the American market; because on the one hand, the demand was extremely high and, on the other hand, the market was asking for more material than the companies could provide.

Dealing with a competitive market was challenging but also satisfying and Gautam Chand Jain recalls that period as the incubator of his next business adventure.
"The first requests of quartz slabs came from the American market. In the beginning, I didn't know anything about quartz slabs but after a little research I realized that quartz business could be a valid option to differentiate my activity.
Once I understood that Breton was the company behind this new technology, I scheduled a meeting at Breton's headquarters in Italy to learn more about this technology; it was 2006.
I had the chance to visit a quartz company in Italy and I was fascinated about engineered quartz technology because it allows you to put your own creativity and personal taste in the realization of a unique material. You can play with different colors, patterns and design, as in fashion. It was the perfect match of fashion and stone businesses; since I had experiences in both sectors, I thought I was ahead."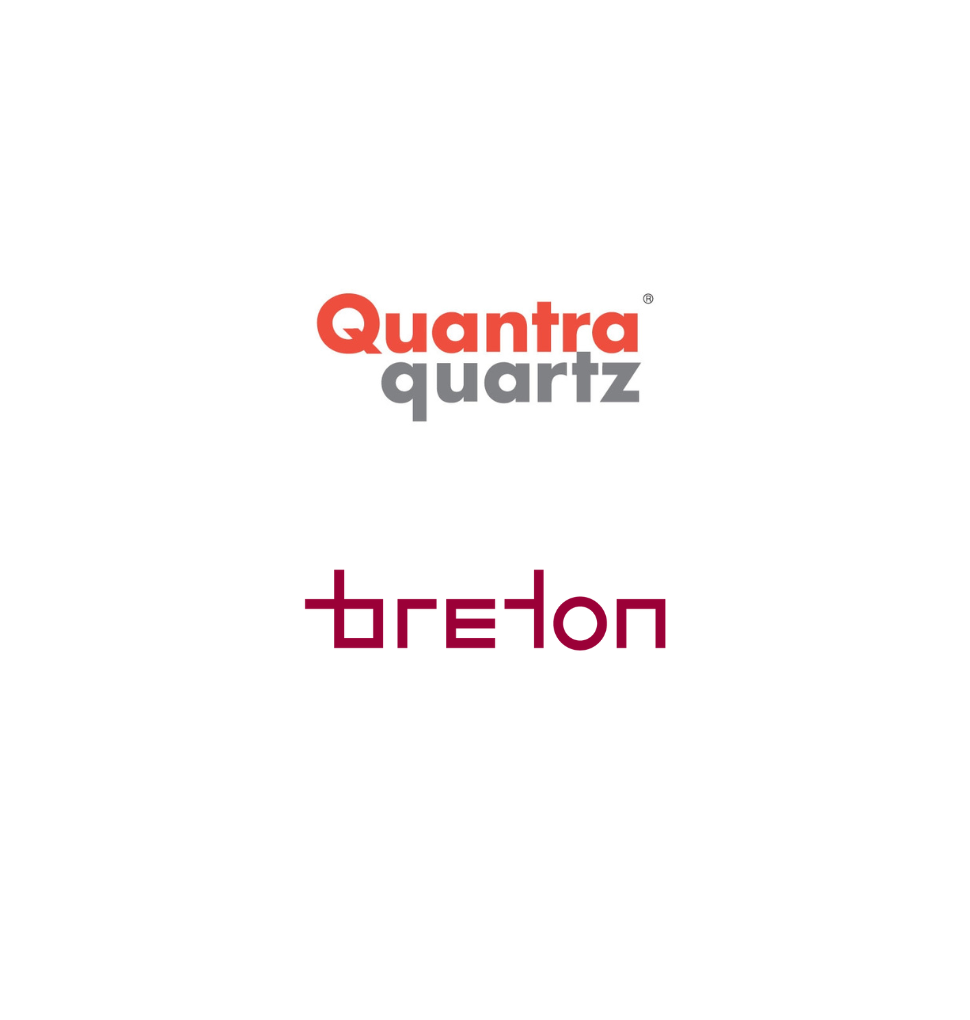 The search for excellence
Gautam Chand Jain has always sought excellence in every activity he did over the years. Once he understood that engineered quartz could perfectly fit his vision in business, he decided to collaborate again with its traditional partner for the natural stone – Breton.
He believed that just with Breton machineries and technologies, he could get into a new industry and become soon a recognized brand.
The choice of the first Bretonstone® line was complex and Mr. Gautam Chand Jain remembers "choosing the line wasn't easy, there were many options. The only thing that I knew at that time was that I wanted to be new and different in the E-stone business. I opted for the most innovative plant Breton could offer: a jumbo hi-tech line. Quantra has been the first one worldwide in installing the jumbo press in the Bretonstone® plant.
When we switched on the machines, unfortunately, the recession came, and the US market stopped. It was a wrong timing but, at the same time, we could learn a lot.
We had time to study the quartz markets - understanding its dynamics and volumes, we had time to make our mistakes and learning from them, before entering the market. Additionally, I started recruiting people from the Indian Institute of Technology to be surrounded by the best engineers.
Quantra's commitment to excellence is clear in all business variables – people, raw materials, machineries and partners. Our goal was to be ready once the market restarted and we did it."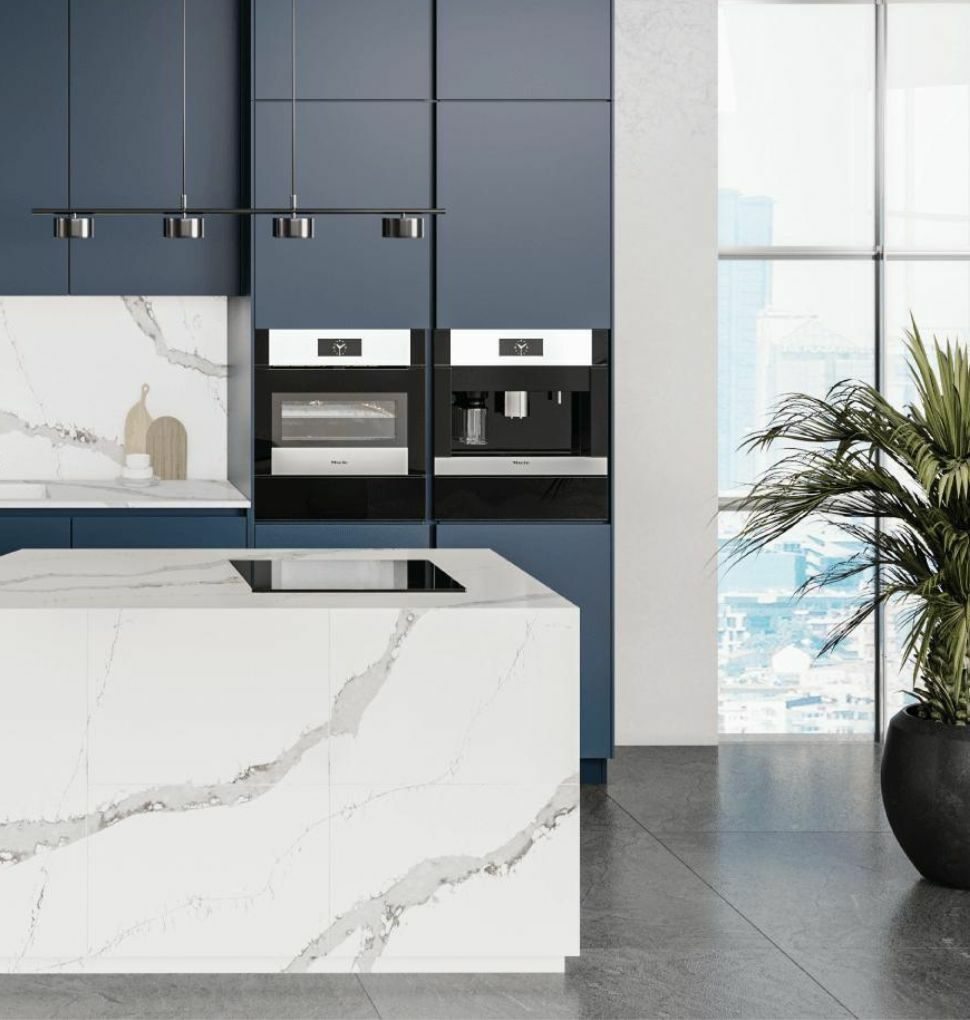 The second BretonStone plant
The first years at Quantra were difficult, facing several unexpected challenges. Nevertheless, it became a recognized brand in the E-stone Industry and its constant search for excellence has been rewarded.
After just few years, the quartz market was growing fast and it was characterized by a very high demand. As soon as Quantra realized that it wasn't able to supply enough products to satisfy its customers, the decision to build a new factory in India was close.
Mr. Gautam Chand Jain adds: "we wanted to build the most innovative plant in the world. Breton was the only partner that could support us in this business. Together with Breton we've studied the layout of the plant and the details of the productive process in order to have a green and efficient factory.
Today, the plant is 100% ready.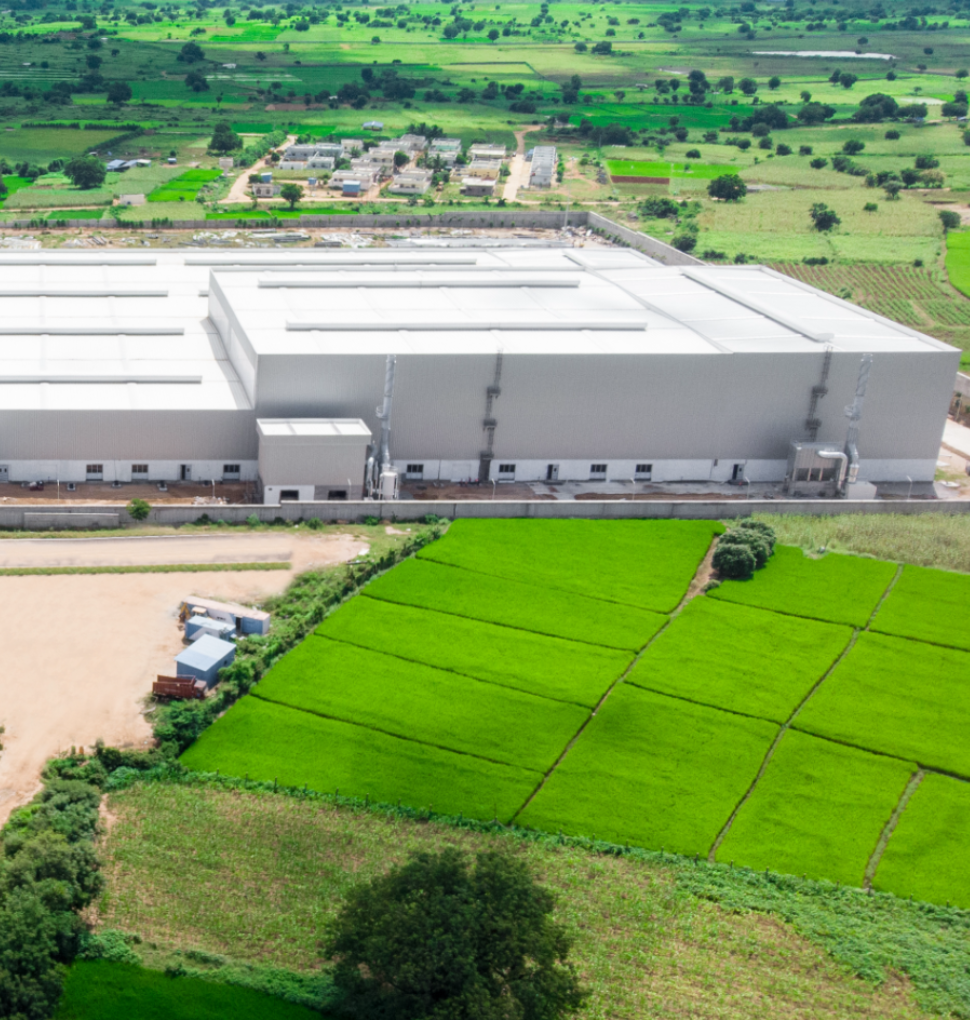 Be fair and transparent
Mr. Gautam Chand Jain's religion is evident in all aspects of his life, both personal and professional. Regarding his vision, he says:
"I am a Jain and I imported my personal philosophy in the business as well. We believe that we have to be extremely fair to our customers and our partners, improving our relations. At the same time, we look for the safer and most sustainable alternative.
We built our reputation and brand both in the granite industry and in the engineered stone industry, we're one of the few in the world that are in these two businesses. This is an advantage; our customers buy granite and quartz directly from us.
We try to have good relations with everybody – from the customers to the employees, from the supplier to the bank. All our business suppliers are partners. That's why Breton is the only supplier for the machines since the beginning - I don't want to change for money.
I believe we are a family, with our relations and connections."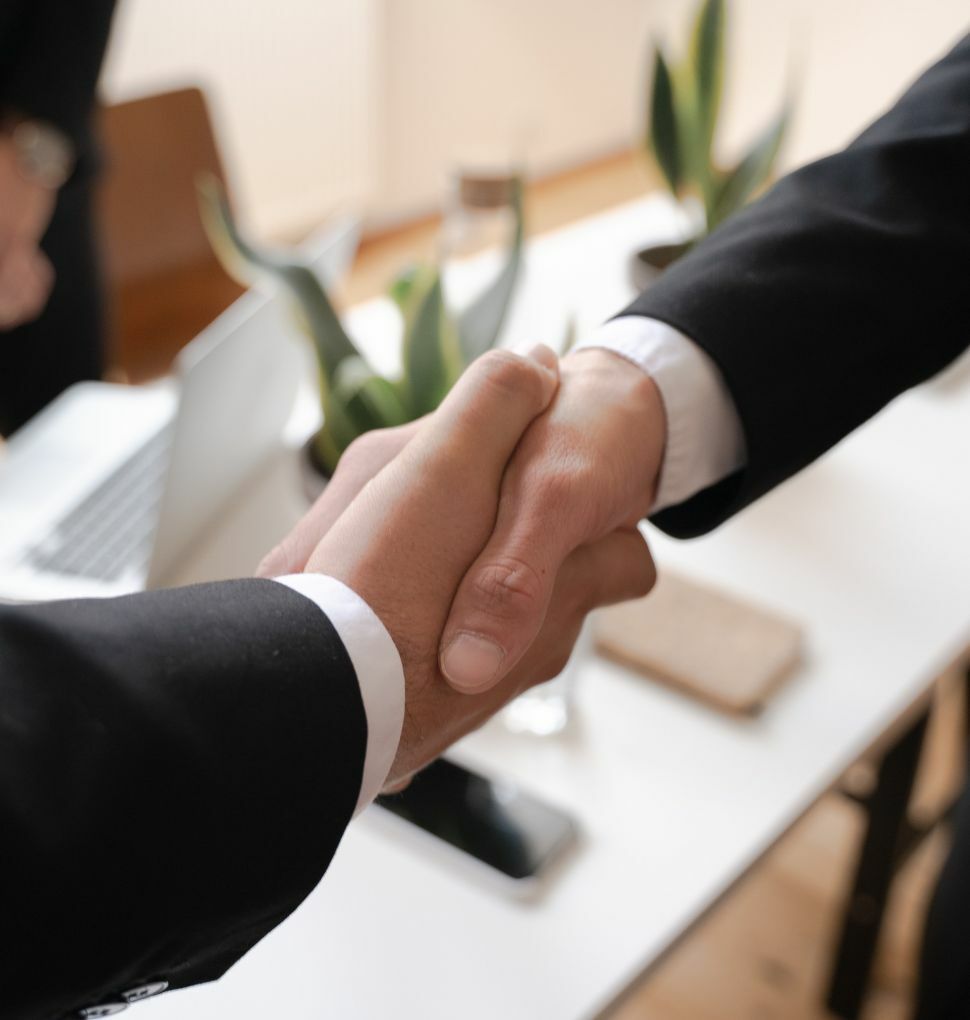 The future of quartz industry
"In business we all have to look to the future. In my opinion, the latest products developed by Breton – Kreos® and Bioquartz®, are really good.
Quartz is a material that requires to pay attention to the safety of our workers as well as of those of our customers – distributors/fabshops. I think that Bioquartz® and Kreos® will be game changers.
I've always believed that market constantly evolves; you can follow its changes or be ahead. We want to be ahead with Breton."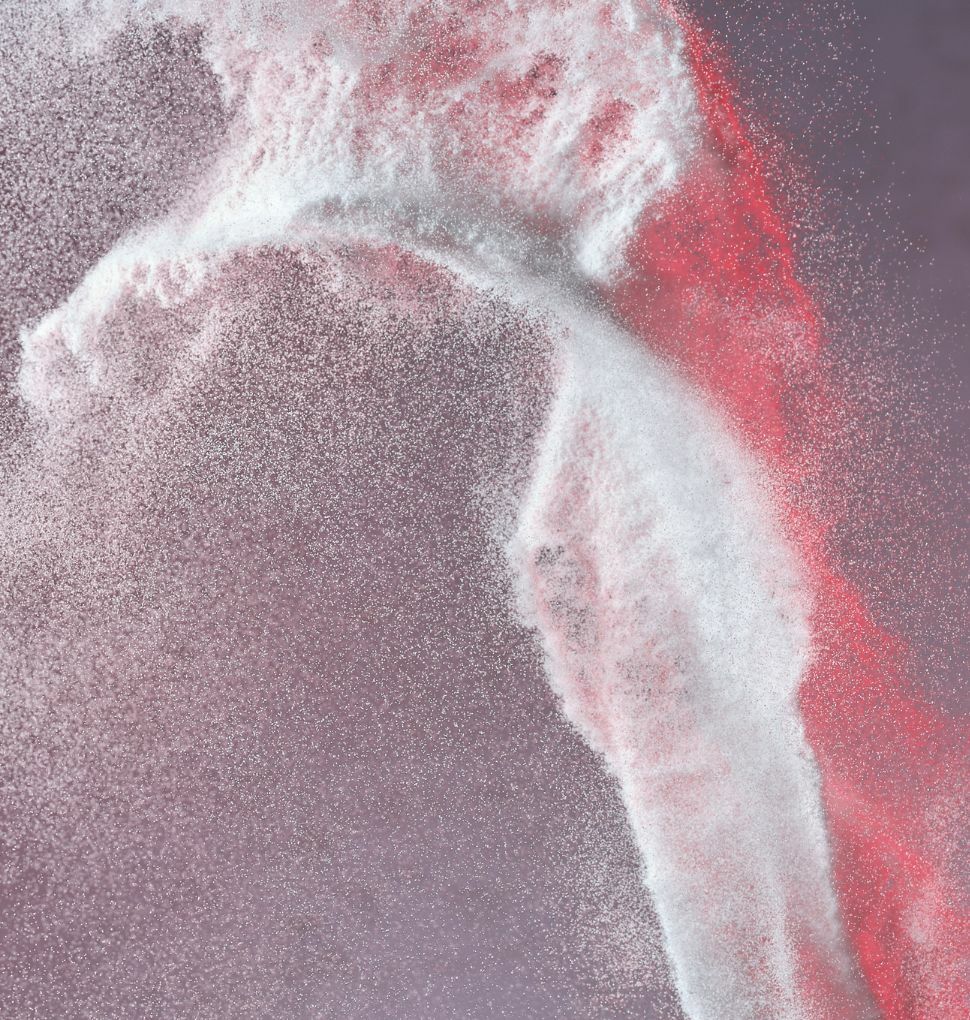 Learn more about in other sections