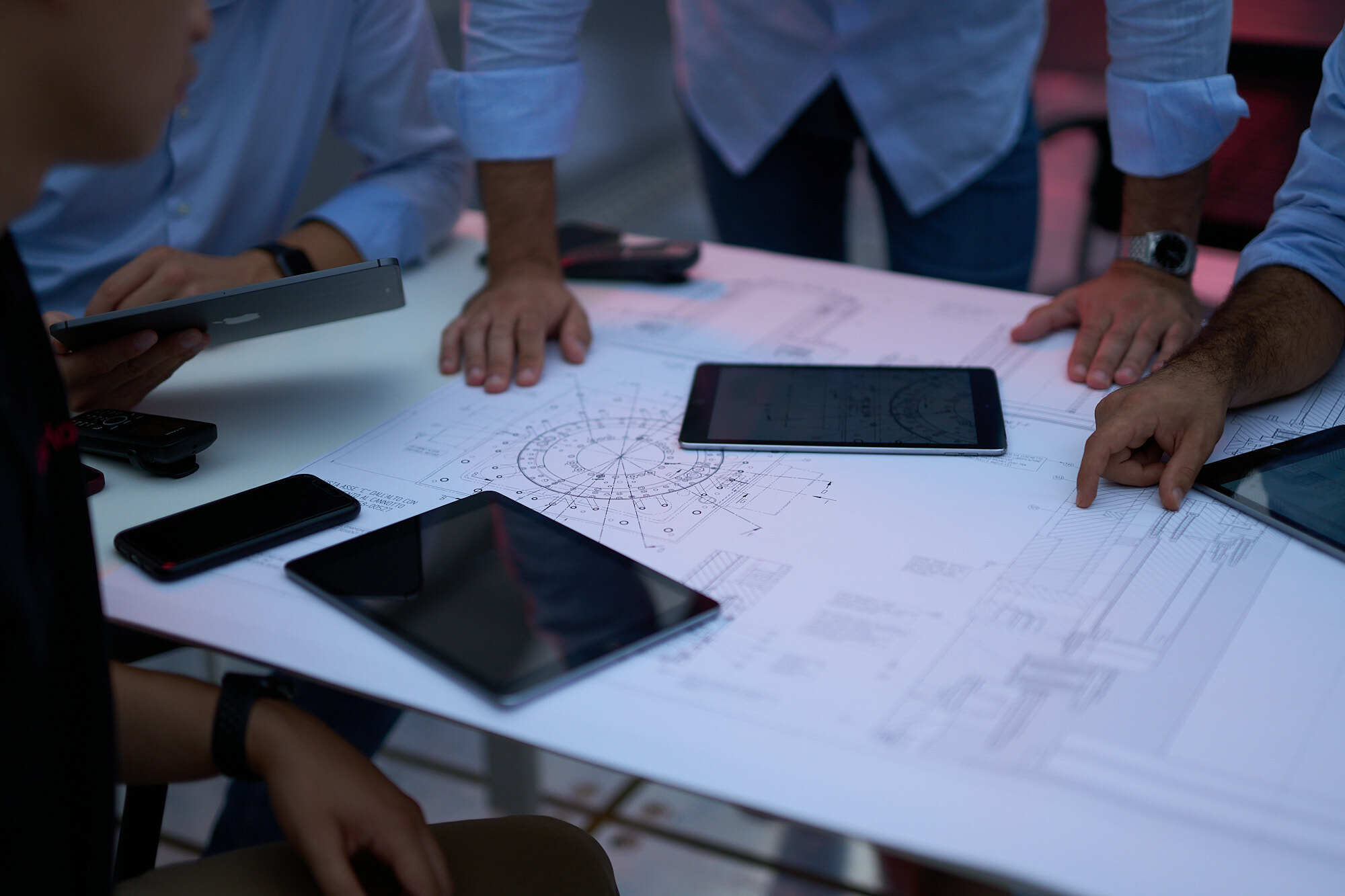 Engineering
Analysis, design, and solutions to improve performance and profitability
Consulting
Breton offers companies unique consultancy tools targeted towards the development of an optimal production strategy, thanks to advanced analysis and simulation tools.

Industry experts will evaluate your needs and requests in order to suggest the best approach to meet your production and quality targets.
To find out more
Management
Today, starting a successful business requires vision and deep strategic, technical, and operational skills.
For entrepreneurs interested in the world of Engineered Stone, Breton provides support at each stage of the start-up process through its proven expertise and highly qualified staff. A high-tech industrial facility deserves experienced, well-trained management capable of making decisions critical to the success of the investment.
For the initial phase of structuring the organization of the new factory, Breton can present to the investor Temporary Managers with experience in the Engineered Stone industry. These professionals are ready to evaluate temporary synergies for supporting, training, and taking off the new factory organization.
Management
Smart factory
In a context of production digitalisation, Breton supports its customers with smart manufacturing solutions in order to customise processes and make them more flexible and efficient.

With advanced data management, adopting approaches including data mining and machine learning, down times can be reduced, line productivity is optimised, and the quality of finished products is improved.
The Breton Digital Hub is responsible for designing, developing and constantly improving software to support customer companies, offering new services that can also be integrated in existing scenarios, which ensure fully technological control of the plants.
To find out more