Customer story
A coffee with...Marco Scapin (Quartzforms, Germany)
Discover what Marco Scapin – Art Director of Quartzforms, told us about their company and their vision.
About Quartzforms
Marco Scapin, an Italian architect, started collaborating with Quartzforms in 2011. Initially holding the role of designer, he became Art Director after a few years and, later, head of the Research and Development department. In addition, he has also been a member of the Board of Directors since last year.

Quartzforms was founded in 2002 as Italian distributor of some of the most important brands of engineered stone. Within a few years it took the opportunity to become a producer of engineered stone, acquiring in 2010 two Bretonstone® production lines in Germany, in the city of Magdeburg. This strategic choice was accompanied by a clear vision: to bring the experience gained over the years as a transformer in Marmo Arredo - a company belonging to the Scapin Group (Finscap®), also owner of Quartzforms, into the world of engineered stone slab production.

Today, over 150 people work at Quartzforms and "our goal is to combine aesthetic performance, workability, product quality and continuous technological innovation" says Marco Scapin.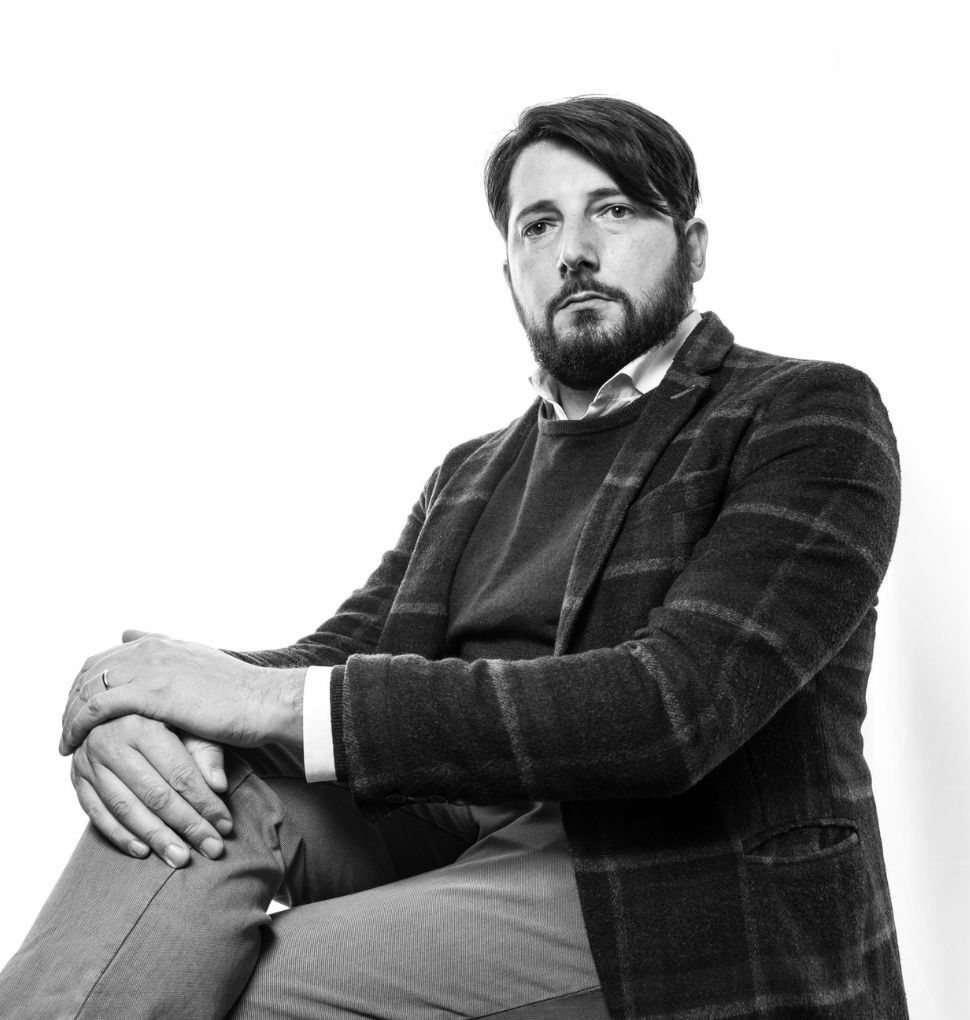 The evolution of Engineered Stone market
"The engineered stone market is now a mature and highly competitive market. In this particular context, it is necessary to pay constant attention to the production processes and in the unceasing development of innovative surfaces, anticipating future customers' demands. Only in this way, the production of engineered stone slabs will continue to be a profitable business, in line with consumers needs and market dynamics.

In Quartzforms, innovation is part of our DNA and we feel an insistent need to renew ourselves and to always present new products. The approach to product development is balanced both on the technical part (research of raw materials, fulfillment of the most advanced certifications, attention to surface hygiene and safety) and aesthetics. For instance, to best respond to the high market variability and consumer tastes, the R&D department develops between 6 and 10 materials every year, half of which, enter the product range of the following year.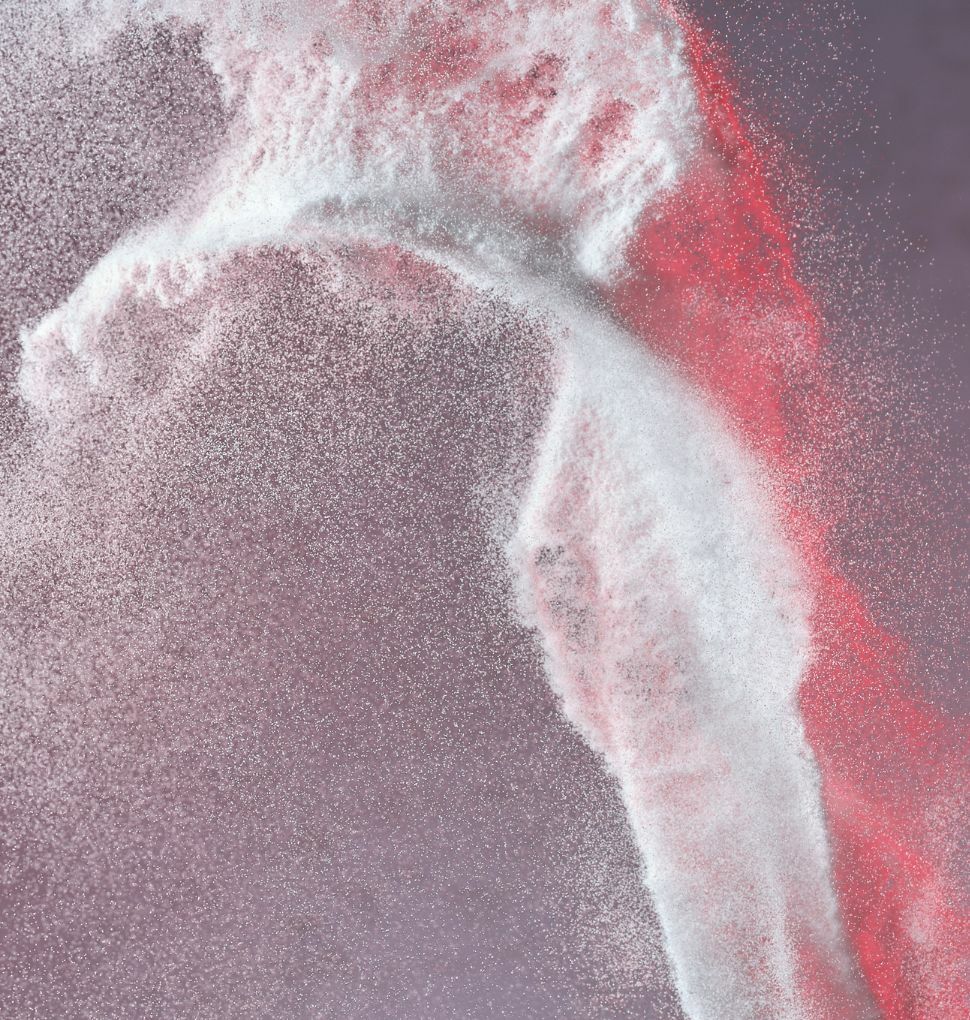 Differentiation is the key for success
Engineered stone is a product loved and pursued by consumers all over the world. They appreciate its technical qualities, aesthetic appeal and ease of maintenance.

The challenge for us, as for many other engineered stone producers, is to differentiate ourselves from all those producers who do not work properly and who are flooding the market with bad products and which, sometimes, could even be dangerous for the health of consumers. These products pollute the product perception and could potentially reduce its value, in the long run.

The certifications we renew every year demonstrate how important it is for us being different, pushing ourselves to always improve in safety and hygiene both in terms of process and product.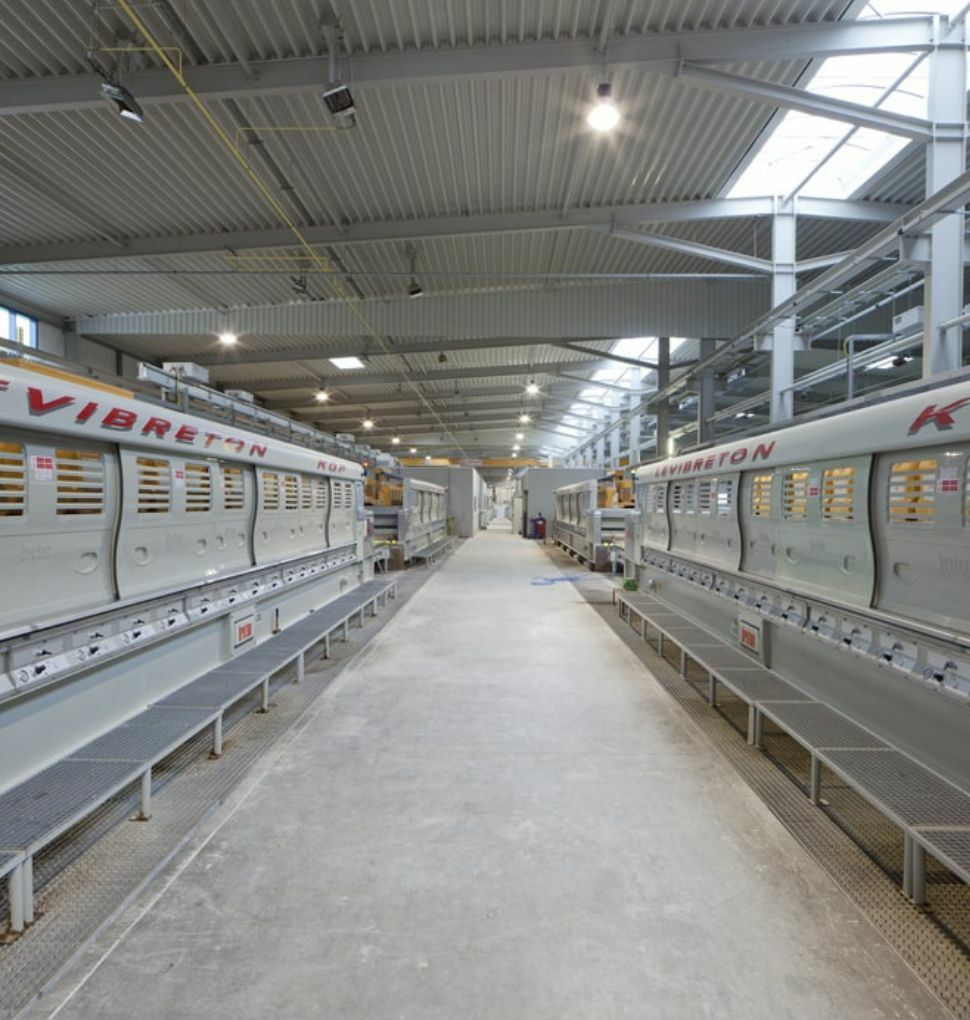 Satisfying Customers' future needs
Currently, the most popular market trends are uniform off white surfaces and, in an increasingly way the products with a passing vein, thanks to the new enabling technologies.

Surfaces inspired by iconic marbles such as Staturio and Calacatta are particularly popular. It is difficult to predict how long these trends will continue but we believe that it will probably be a constant in the market for the next few years, accompanied by a predominant return of dark colors, veined and non-veined, in the furniture world.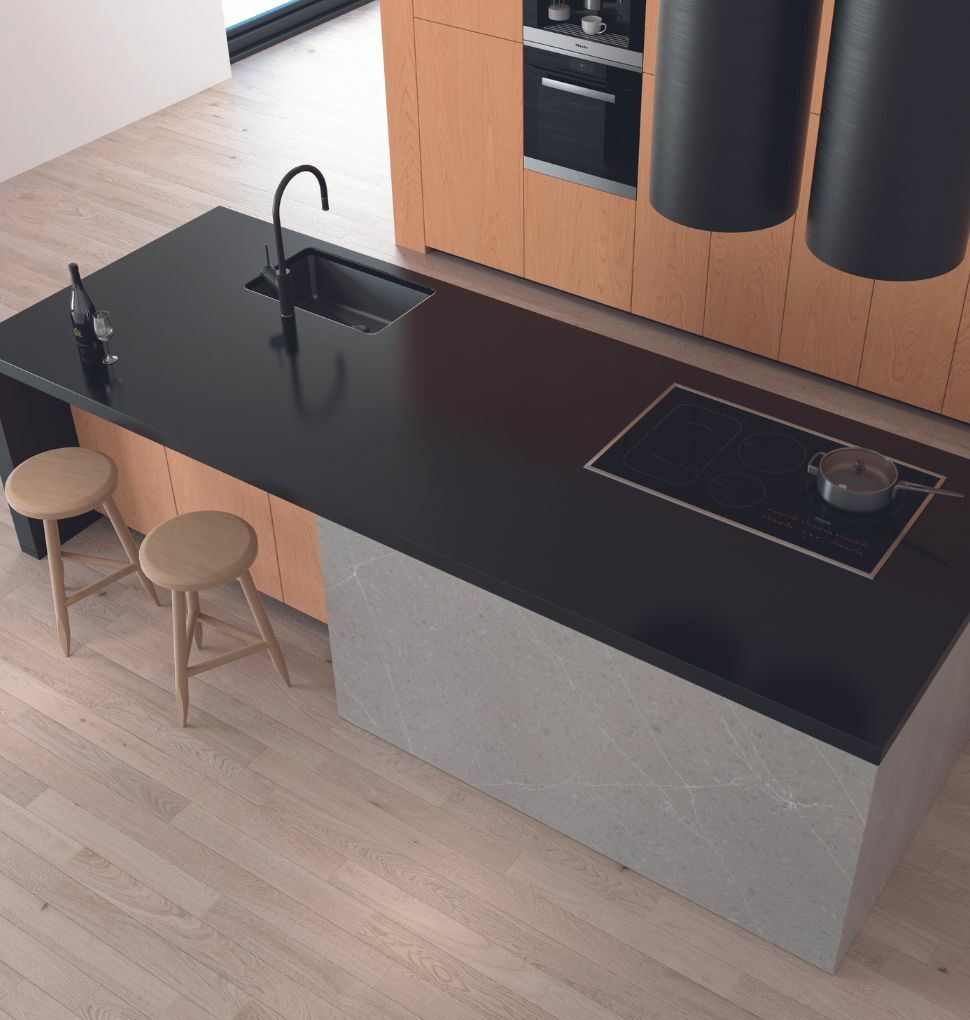 Main products and markets
In Quartzforms, we have two production lines and two polishing lines that work 24/24 for 6 days a week, processing on a daily basis between 750 and 900 slabs - depending on the type of material produced.

In the price list we have three sizes: Regular (305x140), Large (320x155) and Jumbo (320x164).
Over 50% of the slabs are veined, with spotted vein technology and long vein technology which is growing significantly.

Our main markets are Europe, the USA, Australia and the Middle East. In the United States, we are directly related to distributors and processors – with strategies that vary from state to state.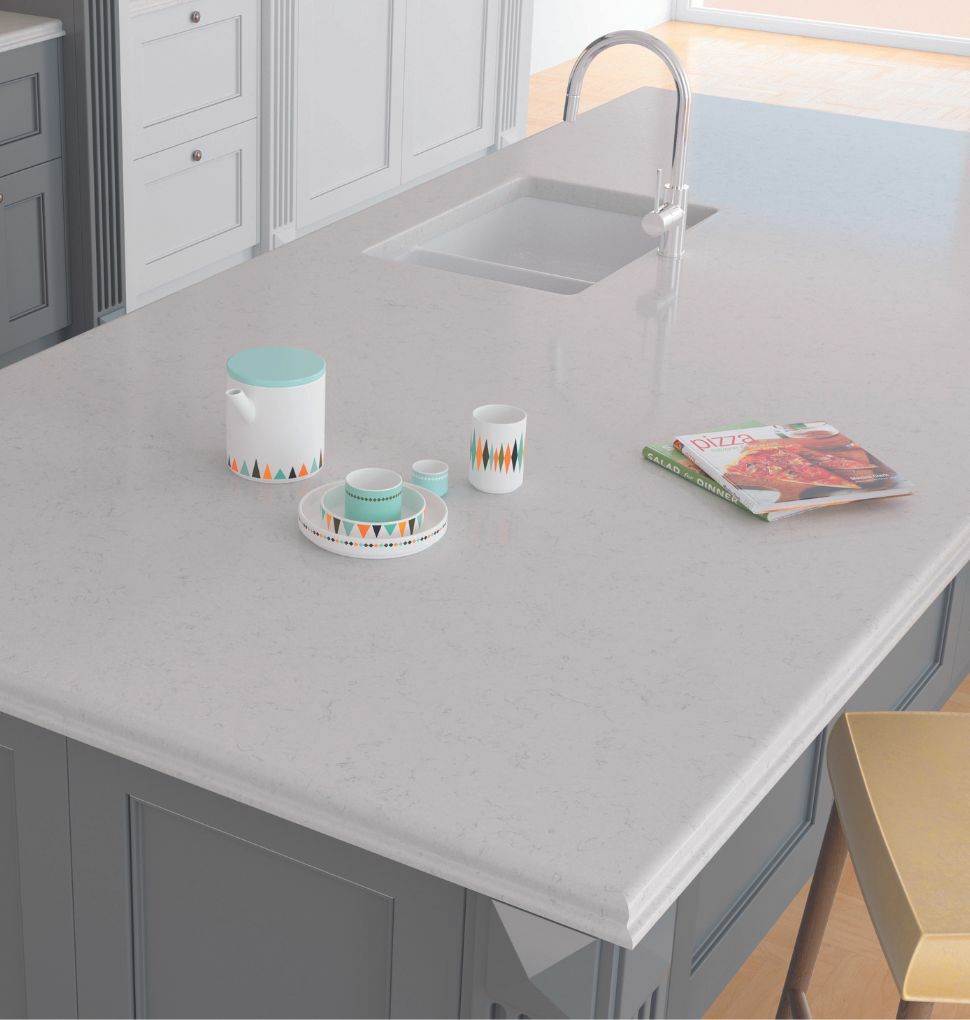 Working in sinergy
Breton machines are mechanically the best on the market, with excellent reliability and durability. We notice with pleasure their continuous evolution and constant improvement and we are aware that one of the factors that determines the perceived quality of our product is to be a Bretonstone® technology.

But technology is not enough. Working in synergy with Breton technicians is of fundamental importance and necessary.

The key to a successful production in both quantitative and qualitative terms is the continuous exchange of "know how" between those who manufacture the machines and those who use and optimize them. We have always received excellent support from Breton, of course, you need to formulate the right questions and carefully evaluate the answers."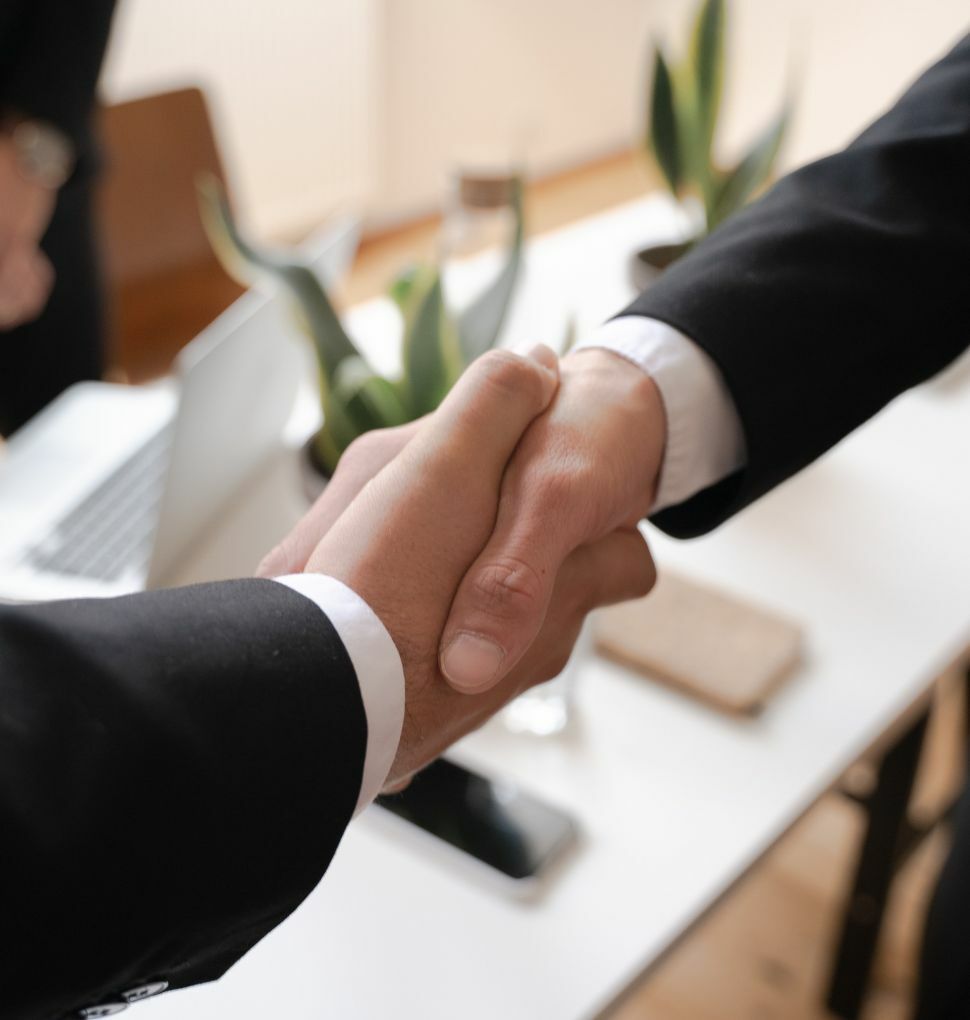 Learn more about in other sections