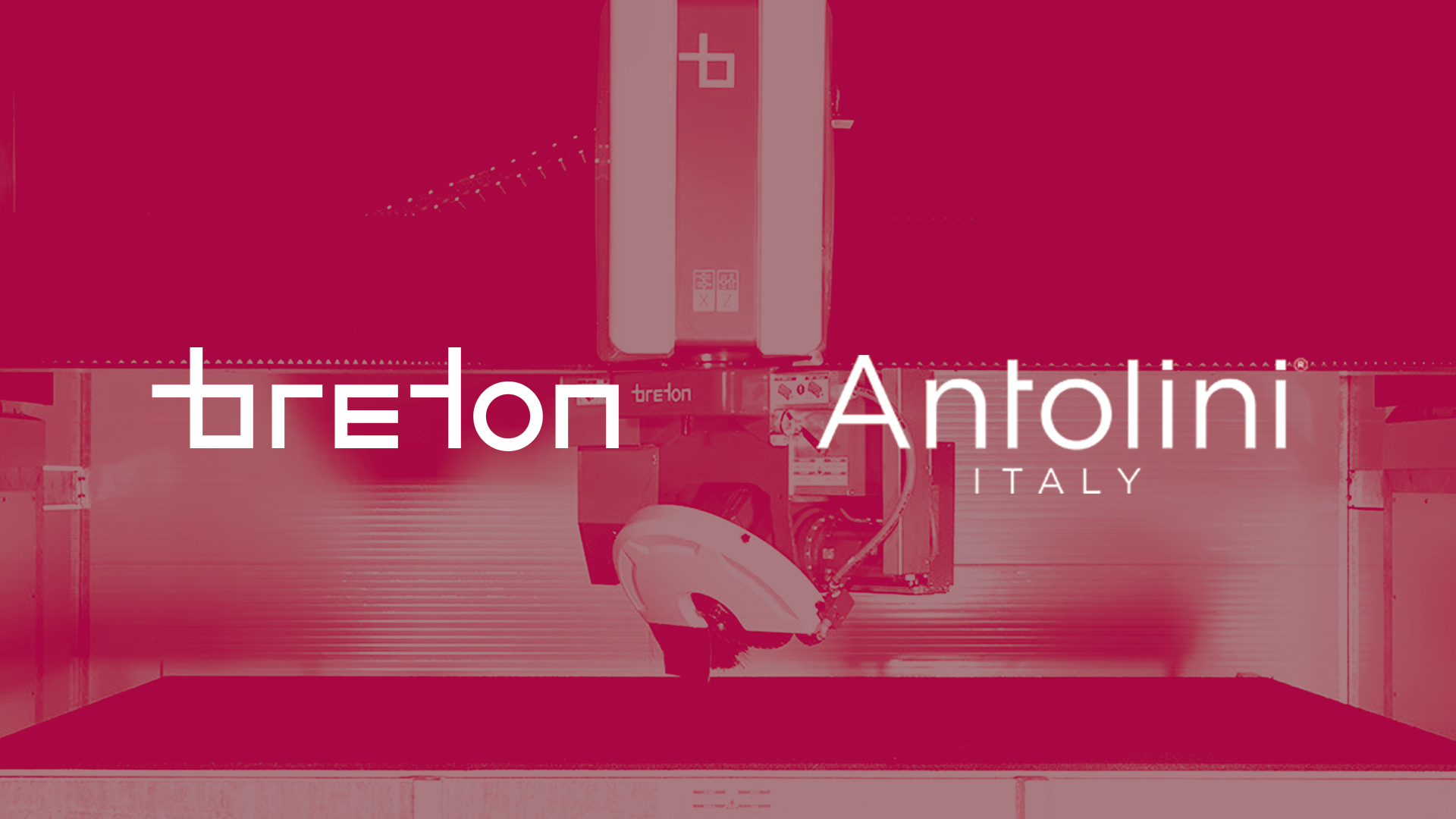 Antolini upgrades its fabshop with 3 Breton Genya bridge saws
Antolini chooses the precision, versatility and speed of Breton Genya for the machining of its slabs
Scroll to discover
The highest precision in Vein Matching
The Breton Vein Matching software module combined with the camera installed on the edge of the beam makes it possible to enhance and speed up the application of veined slabs. The machine carries out the operations of selection and cutting of the slabs independently to realise the effect of continuous veining and optical continuity during laying.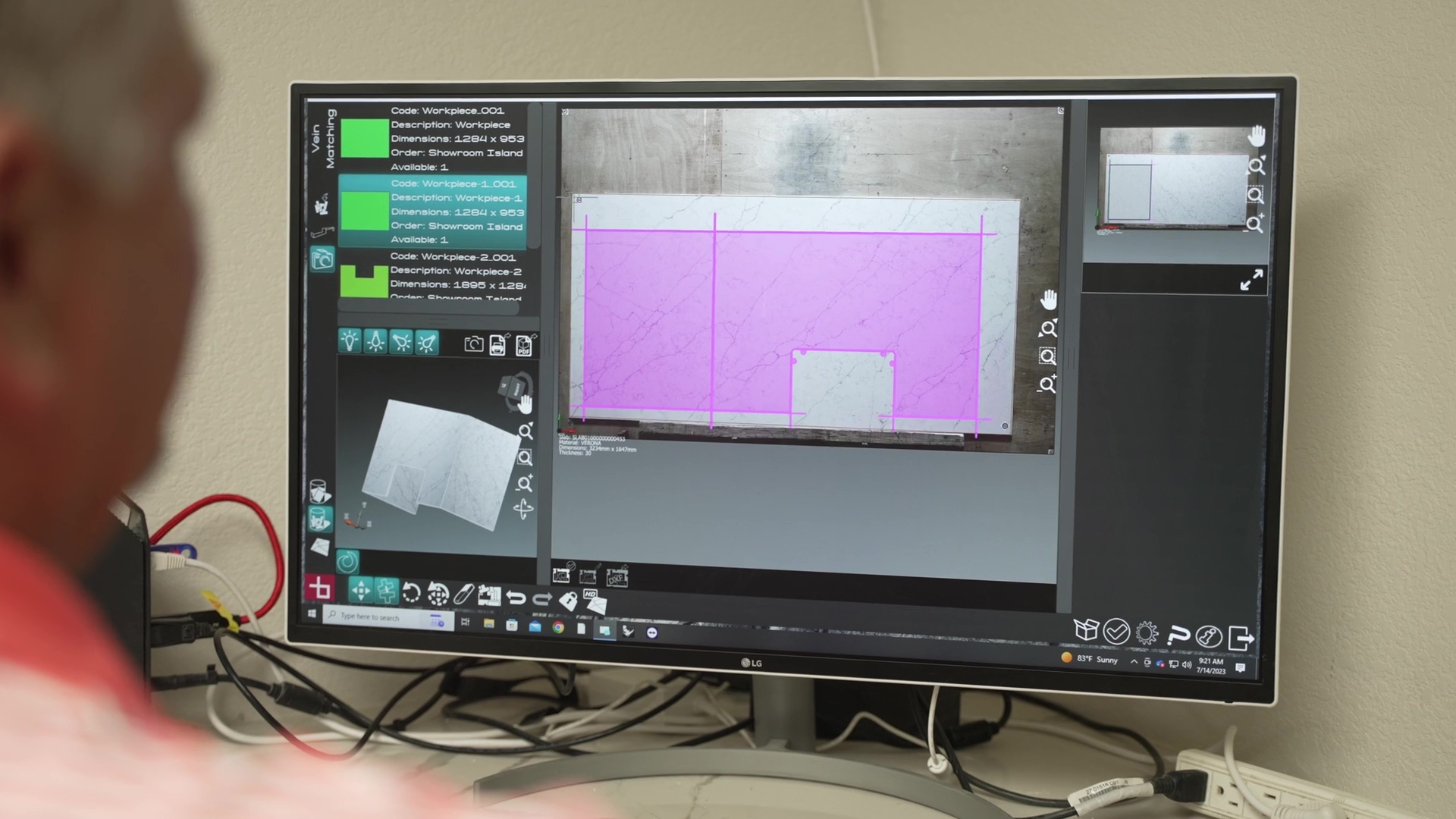 Any material, even the most challenging
Breton Genya makes it possible to process all materials, even the most difficult and valuable ones, in an autonomous and intelligent way while maintaining constant processing quality. Different materials require different cutting strategies, and Breton Sapiens develops specific cutting plans and parameters for each type of material, achieving greater efficiency and productivity and reducing waste.
Uncompromising machining speed
Breton Genya is the most productive and complete bridge saw currently available on the market. The ability to have all the tools always ready to use, together with tools such as the spindle-mounted vacuum cups, the tilting table, and specific tools for cutting ceramics make Genya the most efficient machine for creating kitchen tops, bathroom tops and coverings.
Two historic companies strengthen their partnership
For decades, Antolini has relied on Breton technologies for its production, from block cutting with multi-wire machines to calibrating and polishing slabs via resin polishing, and from now on also processing slabs into finished products with laboratory machines.
The consolidated union of these two companies combines craftsmanship and advanced technology, creativity, and ingenuity. Today, Antolini products are widely appreciated for the refined aesthetics and excellence with which stones are transformed into true works of art.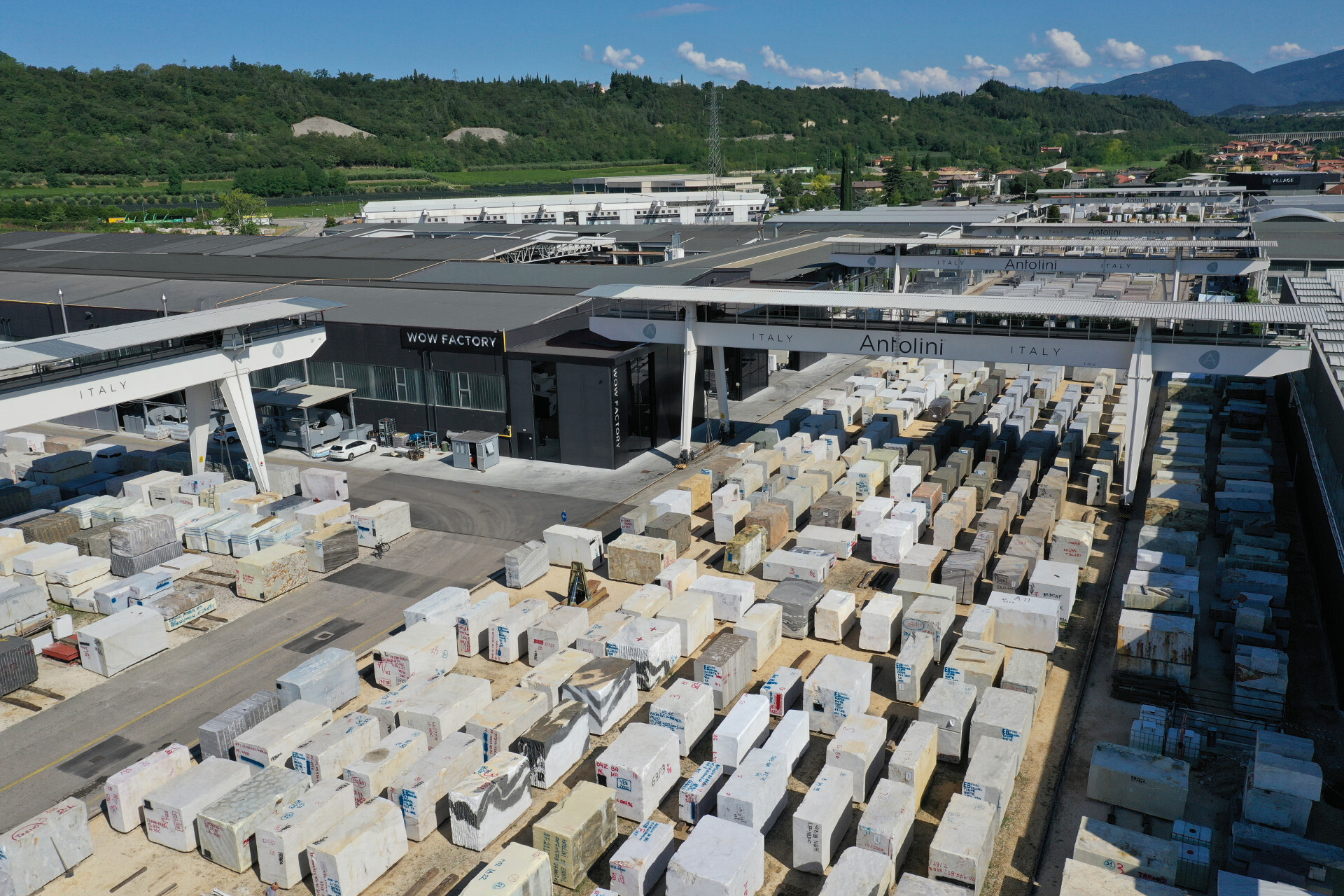 Learn more about in other sections