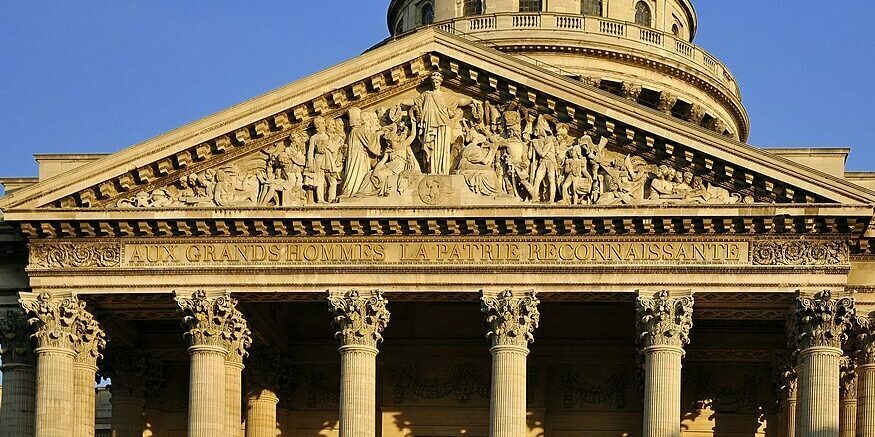 Customer story
15 April 2021
The Lefevre shapemill used for the restoration of the Panthéon in Paris
Founded in 1944, the Lefèvre group has long specialised in protecting and restoring architectural heritage sites. In the early days the company's operations were concentrated in the Normandy region, which suffered wide scale destruction during the liberation fighting of WWII. The company went on to grow rapidly, extending its geographical reach to include the Paris area and the western regions of France.
The Lefèvre group employs around a thousand people working in companies at regional level (Léon Noel, Normandie Rénovation,Les Compagnons de Saint-Jacques, Jacquet, Sele, Tollis) and is the largest French company entirely dedicated to the restoration of architectural heritage.
The Lefèvre subsidiary in Gennevilliers
Lefèvre's Gennevilliers affiliate is the group's most important site in terms of personnel, with at least 120 stone masons, builders, expert technicians, administrative staff, and many more besides.
Since 2011 the Gennevilliers company has been headed by Vincent Gary, who previously operated as the works manager.

"Currently our activity is split between 60% of marble block sawing operations and 40% of stone masonry for traditional building projects. Stone masonry in the building construction industry is assuming an increasingly central role in our company. The market is currently divided equally between the public and private sectors, although as recently as 10 years ago public building restoration projects accounted for around 95% of our total work activities".
Shapemill, the 5-axis CNC cutting and shaping centre
Responding to the need to modernise their capital equipment and slash outsourcing costs, the Lefèvre group's management team recently decided to invest in a ShapeMillcutting and milling centre (ref. Pierre Actual 11-2014, pag. 62).

"To date, we've converted around 300 m3 of Saint Maximin or Saint-Leu limestone (90%), contracting out only 30% of total production. We are about to reach the figure of 400 m3 and we're currently planning to cut the amount of outsourced work by half. We'll also be able to perform contouring work for the other group facilities, creating complex structures that call for long production times".
Vincent Gary however is careful to point out that the machine will not be replacing the manual craftsmanship of the company's skilled stonemasons. The machine will simply complete the company's existing human resources.

"At the most, the machine will handle 70% of roughing operations, while the remaining 30% will continue to be performed by skilled professionals. Thanks to the numerically controlled milling centre, which features an integral water cooling and lubrication system, we can extend the working life of cutting tools and reduce the generation of airborne dust in the workshop."
With this new machine we'll be processing around 20 - 30% of the volume of stone at Gennevilliers, making us far more productive and competitive. This development will allow us to work at full production capacity. With this system the plant can operate 20 - 24 hours/day, making for more flexible production times. Another plus is that we'll be able to make high specification components that we had to contract out in the past because we lacked the necessary technical resources before acquiring this new machine".
Grazie al centro di sagomatura a controllo numerico, la società Lefèvre può vantare nuovi mezzi tecnologici e offrire un'immagine giovane e innovativa, che ben rispecchia lo spirito della nuova generazione di dirigenti del gruppo.
Learn more about in other sections