Customer story
A coffee with...Santiago Alfonso (Cosentino, Spain)
Discover what Santiago Alfonso – Director of Strategic Communication & Corporate Reputation at Cosentino, told us about how Cosentino became a customer-centric company, a reliable partner and the undiscussed leader in the E-Stone Industry.
About Cosentino
The Cosentino Group is a global and Spanish company that produces and distributes worldwide high value innovative surfaces for architecture and design. It is present in every continent in more than 80 countries. Its pioneering and renewed brands are Silestone, Dekton and Sensa which allowed Cosentino to become the leader in the Engineered Stone, Ceramic and Natural Stone Industries. Its focus on customers' needs led to anticipate trends and offer unique design solutions inspiring people lives.
Cosentino journey began in 1979 when Marmoles Cosentino SA was founded in Cantoria, in the Almeria region (Spain). In that period, Paco Cosentino, owner of the company, got in touch for the first time with Breton to purchase a machine to process natural stone. Some years later, while Paco Cosentino and his brother were in Italy for businesses, a new material surprised them: the Engineered Stone.
They soon realized that Engineered Stone could be the foreseeable future of the company and the interior design. Today, Cosentino has 14 Bretonstone® production lines, 5000 employees worldwide, 125 Cosentino Center, 145 warehouses spread worldwide and an annual turnover of 1 billion of euro. Their hunch was right.
Santiago Alfonso, the current Director of Strategic Communication & Corporate Reputation Dept., started working in Cosentino 33 years ago, when it was just a small company. After a period in the Sales Dept. he created from scratch the Marketing Dept. building the Cosentino Brand identity all over the world, promoting its values. After just few decades, Cosentino Marketing dept. counts almost 100 employees – 50 in the headquarter in Spain and the rest dislocated worldwide.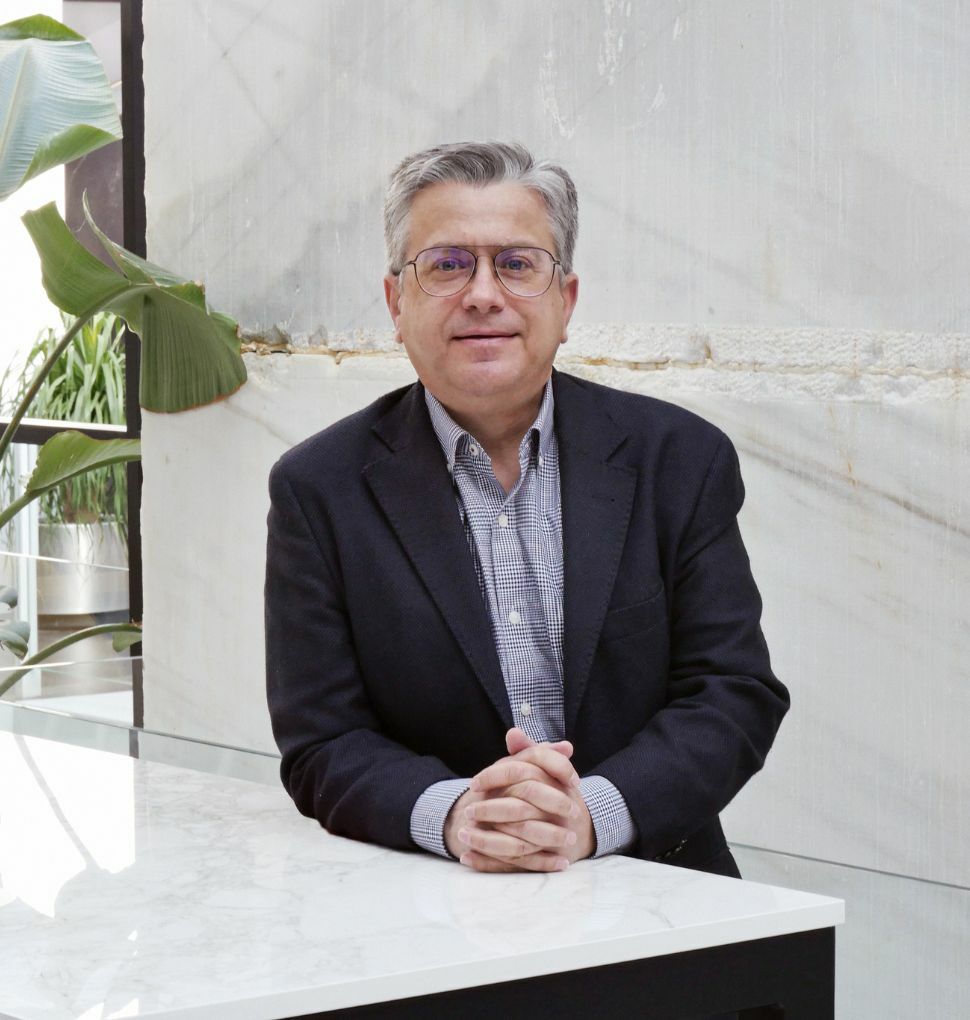 The relationship with Breton
During a trade show in Valpolicella and Carrara in the late 80's, Paco Cosentino and his brother Eduardo decided to bet on the Engineered Stone industry. Since they were already in contact with Breton because of the marble business, they immediately thought of Breton as a partner in this new adventure, considering its experience and know-how in the E-Stone.
Shortly after, in 1988, Cosentino installed the first plant to process marble agglomerate in Almeria and entered the E-Stone market. Being a new player in a just born industry was hard: Cosentino had to learn to use a new technology – the Bretonstone® Technology – and meanwhile working on new products. That's why, from the very beginning there was a relationship of mutual support between Breton and Cosentino. On the one hand, Breton gave to Cosentino the know-how to produce and process the material and, on the other, Cosentino helped Breton to keep improving the technology.
Mr. Santiago Alfonso adds "Although Breton gave us the know-how to make the product with a specific mix of material (marble agglomerate with a percentage of silica sand), in the first place, it didn't work as planned. We were using a particular marble, the Macael, that it is renewed to be extremely crystalline, and this was the main reason why the blend wasn't the right one. In the meantime, customers were complaining about the product performances, and we soon realized that we needed to do something.
Together with Breton, our President had the opportunity to visit an E-Stone plant in Israel and he found out that the company didn't use calcareous aggregates but only silica sands. This was a turning point: we started reducing the percentage of marble and increasing the silica sand, supported by Breton. At the end of 1990 we decided to stop using marble and started to employ only silica sand as raw material. We had evidence that the material performance improved in all aspects and applications – such as countertops, stairs, flooring, etc. We soon understood that countertops were the right sector for the E-Stone and we worked hard to push consumers on the choice of Silestone for this peculiar application."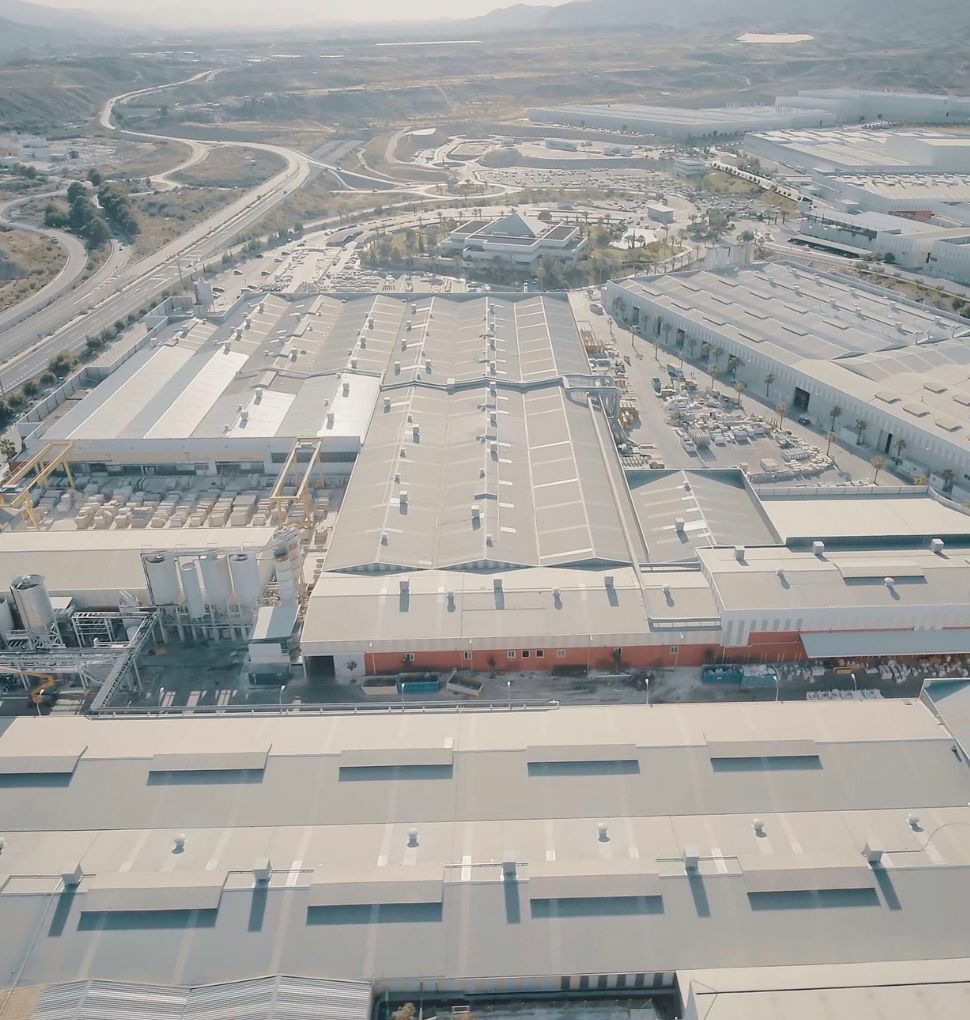 A customer-centric Company and a reliable Partner
Cosentino's vision is to lead the global surfacing market by branding innovative architectural solutions that provide design, value and inspiration to customers' lives.
Indeed, Paco Cosentino has a motto, "to give Customers all they need".
Mr. Santiago Alfonso says, "Our client finds in Cosentino the supplier to grow with, because, all over time, we have always provided new products that can be processed with the same technology. This is an added value of Cosentino. The multiple and different products and their development is the key factor of our success. We asked our customers what the most important aspect of their relationship with us was and the majority agreed that Cosentino is the ideal partner because they can get all the products they need as we can find and supply all products. Cosentino created a great channel of distribution with 145 warehouses in the five continents where there is also a stock of marble, granite, E-Stone, limestone, and other products."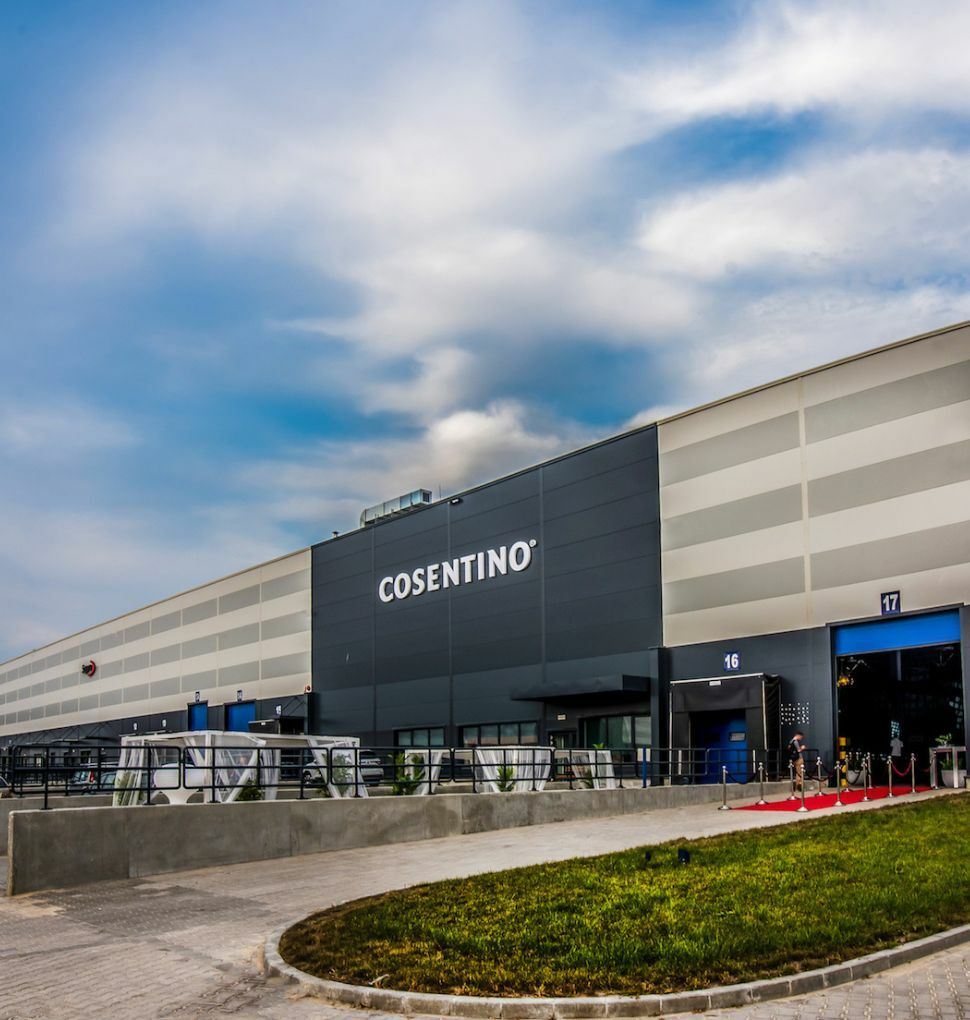 The american dream
Cosentino journey in America is noteworthy and represents one of the most successful times in their history. When Cosentino decided in which countries start selling E-Stone slabs in the 90's, the US was on the shortlist. In this period, Cosentino was deciding how to penetrate a new market and Mr. Santiago Alfonso explains "We have been put into contact with a family that was about installing a Bretonstone® plant in Minnesota, the Contreras family. We started cooperating: Cosentino's idea was to have a permanent business partner in the US and they wanted to learn more about E-stone – considering they were supposed to be new player in the same industry.
The partnership worked so well that some years later, in 1997, both parts decided to make a joint venture to invest and distribute Silestone® across all USA. Shortly afterwords, the Contreras family preferred to focus on the distribution of Silestone instead of producing their own material. We worked together until 2009, when Cosentino took over the society. Currently, Cosentino North America employs 1300 people and represents 56% of the global sales. Just in the USA territory there are 46 warehouses, 4 hubs and 12 workshops focused on E-Stone finishing process. In our three years strategic plan, the goal is to open at least 10 Cosentino centers per year."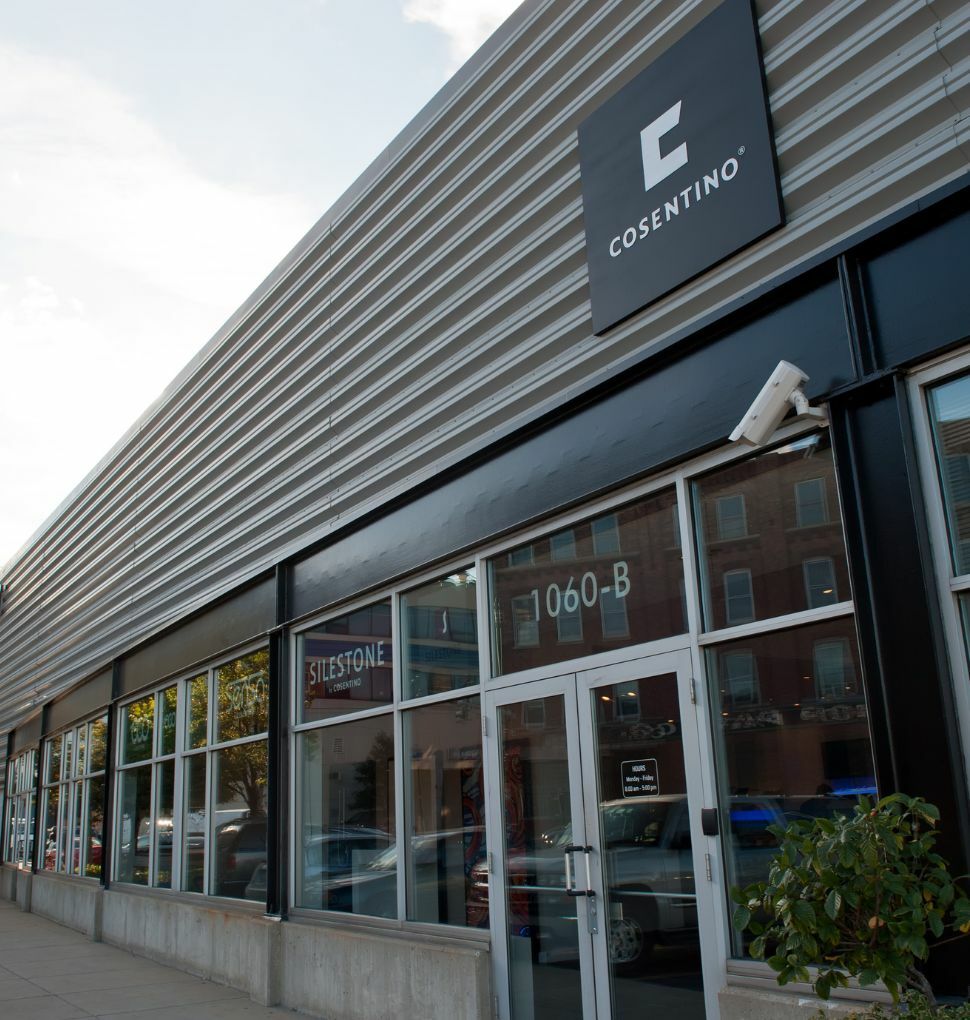 An eco friendly future
Cosentino has been constantly working on new products since the E-Stone industry is growing. The Covid pandemic has led to a significant increase of the demand of different materials for indoor application, as people spend more time at home. Mr. Santiago Alfoso says: "We are launching two new series of Silestone every year.
Last year main innovation was the introduction of a new technology called HybriQ+ - a completely new production process adhering to the company's commitment to the environment, the circular economy and sustainable management. With this new technology we're incorporating a more friendly approach to E-Stone, a greater safety in the sector, as well as being more sustainable and respectful to the environment. The new raw material reduces the percentage of crystalline silica content, using minimum 20% of recycled content from other industries. All the production has this new technology that incorporates recycled materials.
This is a sort of revolution: more eco-friendly products and more security during the processing with less exposure to crystalline silica. I know that Breton is also going towards the same direction of Cosentino, paying more and more attention to produce sustainable and high-quality materials and create at the same time a healthy environment – such as the use of bioquartz.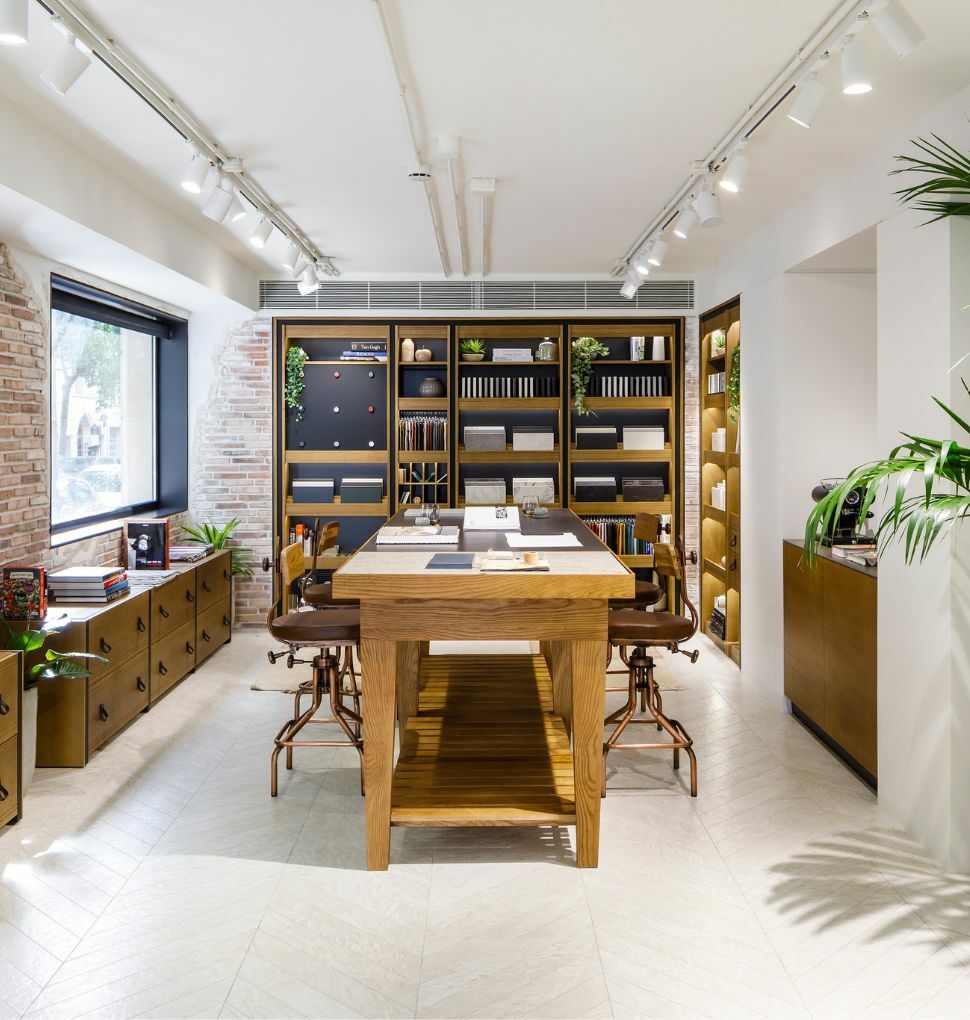 Learn more about in other sections