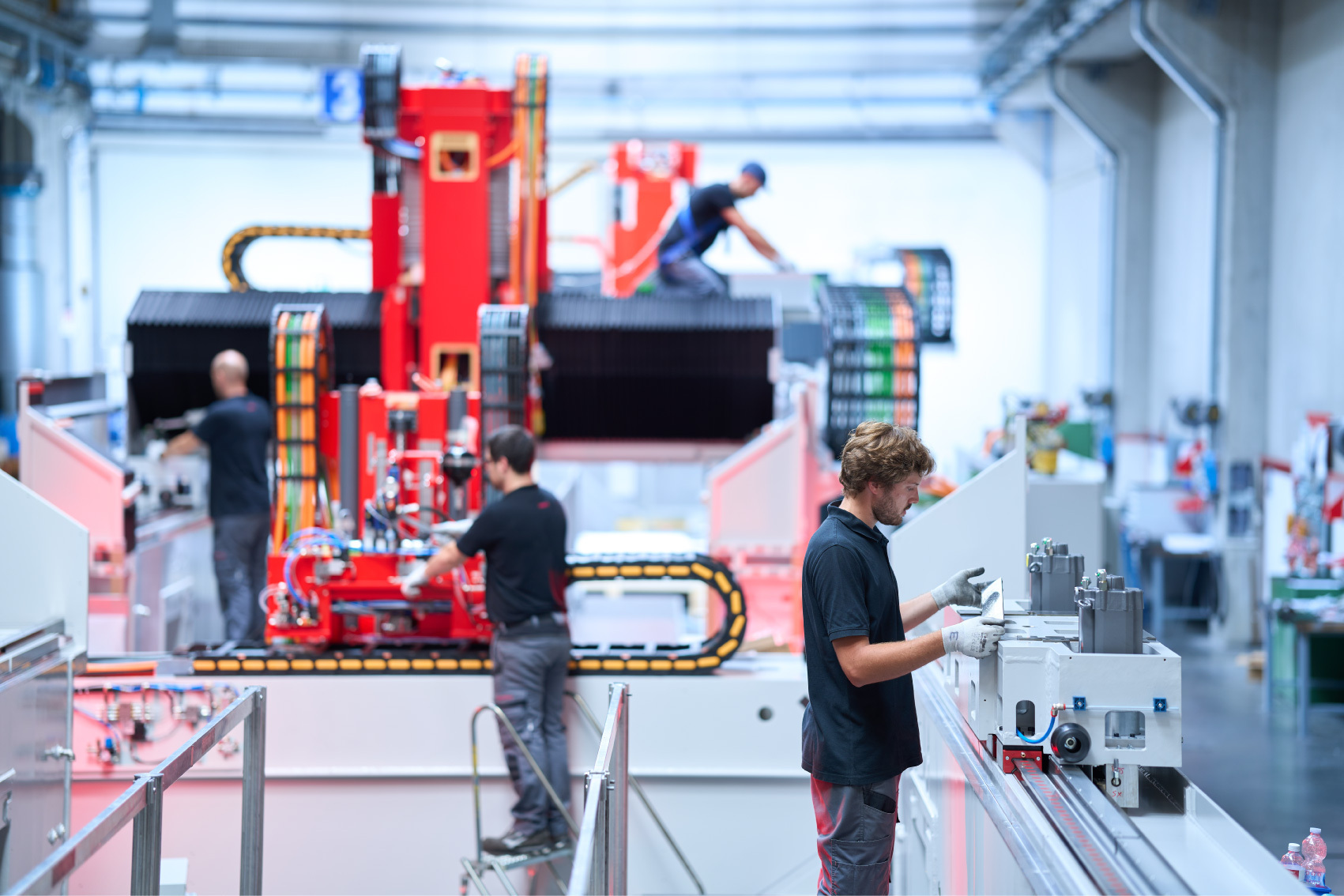 Services
Structured and capillary services of installation, start-up, training and assistance
Continuous assistance worldwide
Breton customer service in numbers
+250

Qualified technicians dedicated to international Customer Service

45

Authorised Technical Service facilities worldwide

+65.000

Service tickets processed last year

+2.500

Clients served in a year

7

Foreign branches in addition to the Italian HQ
Assistance
Breton customer service requires a remote diagnostic analysis if allowed by contingent conditions, so that the subsequent local maintenance operation can be performed as efficiently as possible.
Maintenance is supplied through 45 service centres worldwide, operating as Authorised Technical Service Providers, some of which directly responsible also for supplying the customers in their territory with spare parts.
Installation
The installation process is planned in each phase for efficiency-oriented operations to ensure the new technology is available to the customer in the intended time scale.

In additional to operational testing, start-up also includes checking of the production performance parameters expected by the customer.
The technicians on site provide the operators with customised training and supply them with manuals and/or digital contents.
Training
Breton provides training programmes and modules targeted in relation to the requests of the customer and its personnel, with the aim of transferring know-how and business improvement proposals on both the operational and strategic levels.
For example, for BretonStone® systems or machine tools, once the feasibility analysis and engineering phases have been completed, Breton organises training sessions for customers' technicians at the head office.