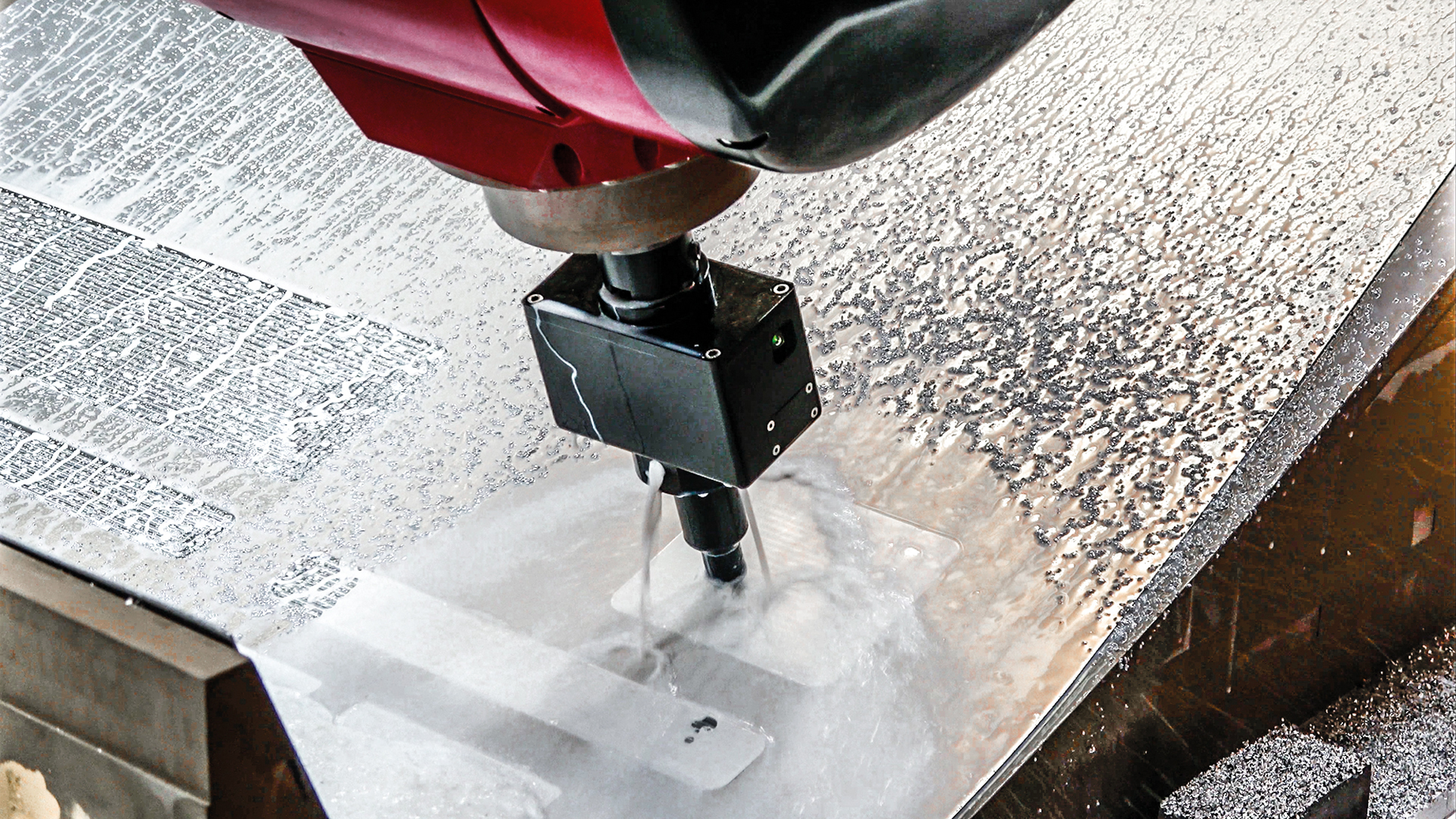 The best automatic thickness control solution
Designed specifically for the aerospace sector, Accuthick makes it possible to process components achieving the best possible compromise between low weight and the necessary structural strength for the sector.
Breton

Accuthick
Perfect thickness

Accuthick makes it possible to machine aerospace parts guaranteeing the necessary thickness for safety certifications and saving excess weight.

A panel for the aerospace sector requires accurate standard measurements; panels with measurements below the minimum design values will be rejected for safety reasons, while leaving surplus material would mean having to carry more weight and therefore use more fuel.

Accuthick technology allows achievement of the perfect compromise.

Accuracy

The workpiece is first rough machined and it then undergoes a high precision reading cycle to establish the effective thickness. At this point, an adaptive system adjusts the machine working coordinates based on the measurement made.

Machining report

The same system that reads the thickness before the work process can be used to measure the finished part: the part is released with a final thickness report, avoiding manual operations and human errors.

Economic and Ecological

4

Economic and Ecological

To date, the only way of achieving results similar to those of the Accuthick system is industrial etching, which is not only expensive and space consuming, but it also requires special permits and the use of pollutant substances. All this is no longer necessary, thanks the Accuthick system.

Integrated in the process

5

Integrated in the process

Accuthick does not require measurement systems from other suppliers or specific checking software. Measurement is carried out directly on the machine and managed by the numerical control – the system quickly scans the workpiece and then starts the machining process immediately.

Small and lightweight, equipped with a high capacity battery and managed as a standard tool in full automatic mode.

What makes Accuthick an advanced solution
Accuthick uses an ultrasonic reading system that allows the parts to be machined after having read the effective thickness and adjusted the machining program accordingly.
All this guarantees milling of the part in compliance with the typical tolerance parameters of the aerospace sector, without leaving stock material. The same system can be used on the machined part to qualify the thickness and generate a measurement report directly from the machine.
The system that allows a paradigm shift for the Aerospace industry
/ 01

Compact and light, Accuthick is installed on the spindle

/ 02

Integrated in the tool store

/ 03

Wireless data transmission

/ 04

Automatic battery charging

/ 05

Software with reporting functions