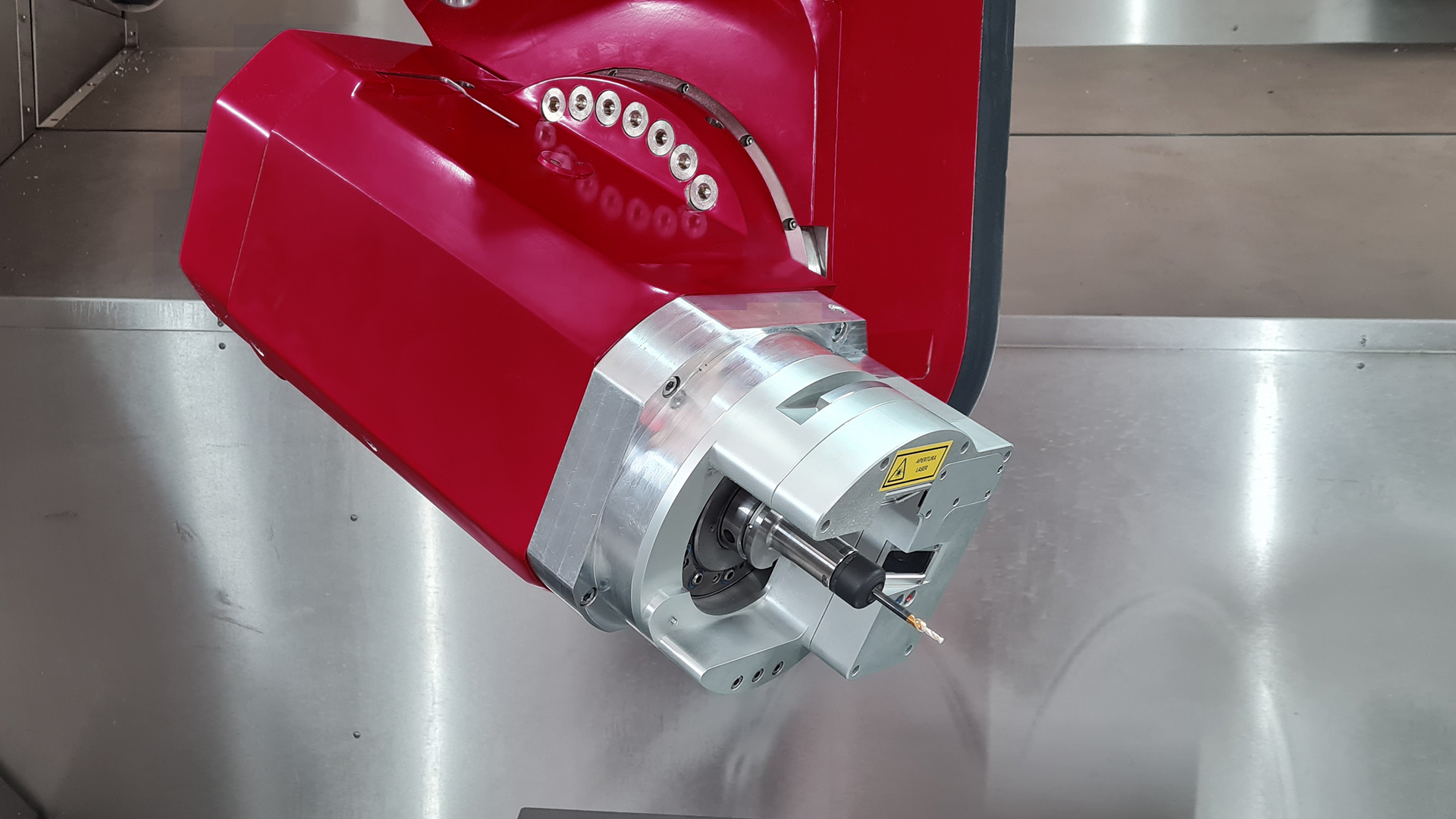 The smart solution for countersink operations
Designed specifically for the aerospace industry, Accusink allows countersink operations to be performed in compliance with design tolerances and with adaptive control.

Breton

Accusink
Working speed

Accusink supports extremely rapid production of accurate parts: measurement and countersinking operations are performed without tool changes and almost simultaneously, allowing savings in processing time.

Accuracy and performance

2

Accuracy and performance

The Accusink measurement system is based on precise measurements of the countersinking work area. By means of high precision measurement systems Accusink not only corrects working height, but also orientation of the surface.

Several versions available

3

Several versions available

The system is available in two versions so customers can choose the one that best fits their needs: an entry-level contact version or an advanced version with an innovative patented solution equipped with laser scanning of the surface. In both cases high measurement precision is guaranteed.

Economic and Ecological

4

Economic and Ecological

Thanks to Accusink, correct execution of countersinks on panels can be guaranteed by means of an accessory integrated in the machine tool, in sequence with all the other operations required and avoiding subsequent manual work processes. Correctly executed countersinking improves aerodynamics and produces significant savings in fuel consumption.

Integrated in the machine

5

Integrated in the machine

Accusink connects to the spindle automatically, works simultaneously with the countersink tools, and is automatically deposited in the dedicated store when not in use. No additional software needed for calculation of the position of the surface to be processed, because it is managed directly in real time by the numerical control.
Countersinking has never been so easy
Accusink makes it possible to read the real position of the workpiece (or point) at the same time as the drilling operation and adapts the machining program to prevent errors.
Because of the reduced thickness and curved shapes, an aerospace panel is frequently imprecisely positioned in the work area during countersink processes; consequently any automatic work process that performs a program "blind" is at risk of incorrect countersinking with respect to the real position of the part.
Distinguishing features of Accusink
/ 01

Compact and light, Accuthick is installed on the spindle

/ 03

Contactless surface reading

/ 04

Does not require batteries

/ 05

Real-time adaptive software managed in the numerical control

/ 06

Reading and drilling performed simultaneously