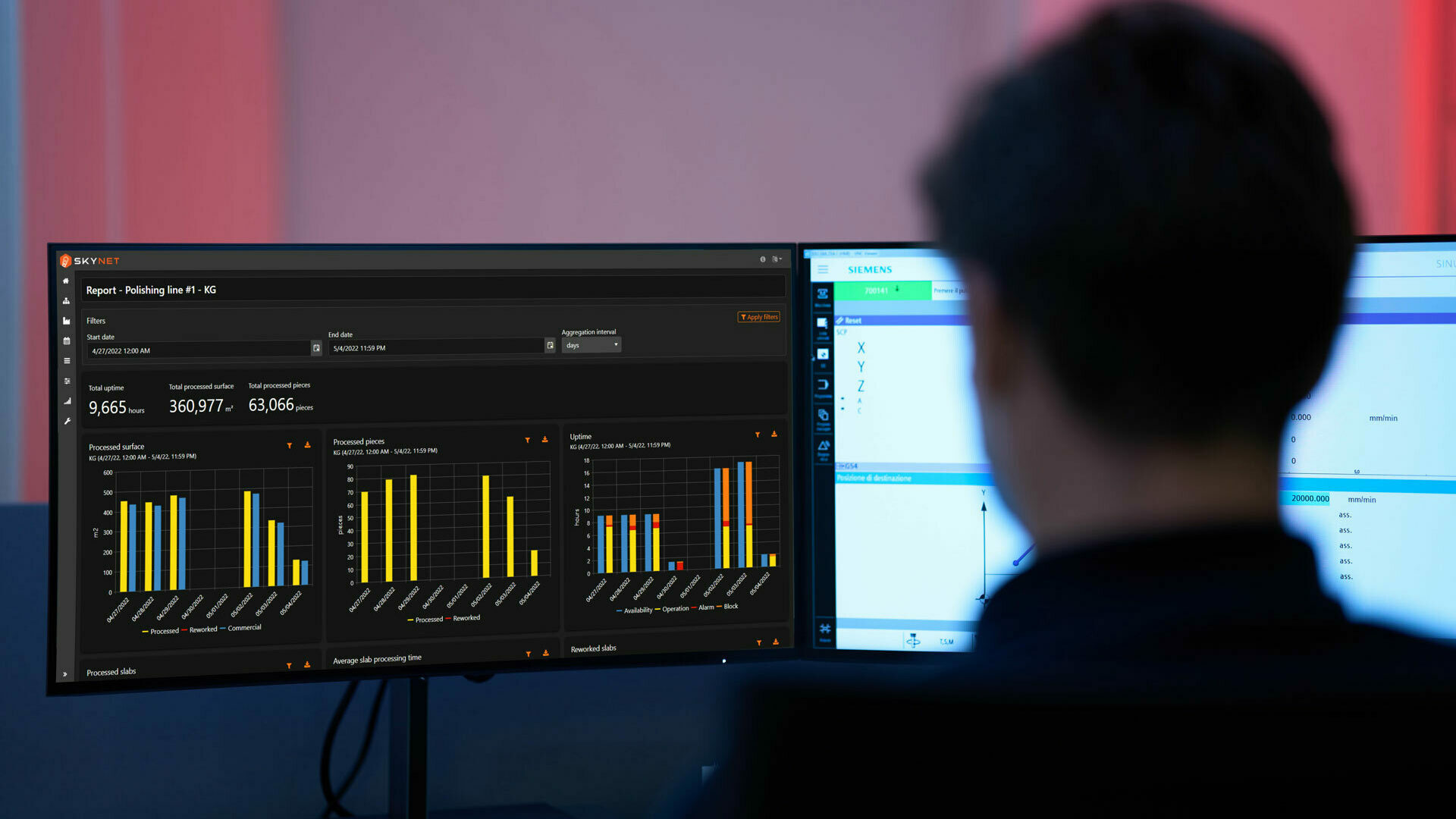 Production line supervisor
Breton Skynet is the software solution for collecting and monitoring data from a production line that includes different machines, equipment, or technologies.
Breton

Skynet
Advanced

Breton Skynet allows contextualisation of information in order to improve production line performance and product quality while also enhancing the understanding of the production process among the personnel involved.

Integrable

Breton Skynet is a core element in a smart factory that interfaces with the most advanced management systems including third party systems and in an Industry 4.0 context.

Modular

Breton Skynet accompanies business development, proposing modules to meet ever more advanced requirements.

Specialised

Conceived and developed side by side with industry professionals, Breton Skynet has become a benchmark among dedicated production line supervision software applications.

Multiplatform

Breton Skynet can be accessed and consulted from anywhere: on board the machine, from a workstation, tablet, or smartphone to make its functions available to all personnel, from the operator to the production manager in accordance with different types of use, keeping its internal data confidential.
The importance of data and their significance
Knowledge and understanding to improve
Breton Skynet makes it possible to acquire and contextualise information concerning the production process so it can be managed strategically based on a global and complete overview of each single phase.
Check out the main functions of the basic HMI and Office modules
1 - 2