Customer story
A coffee with...JK Lee (Hyundai L&C, South Korea)
Discover what JK Lee – Vice President of Hyundai L&C told us about his experience in the company, his sales-oriented vision and the close collaboration with architects.
About Hyundai L&C
Hyundai L&C (Living & Culture) is one of the global leading manufacturers of premium building materials, founded in South Korea and present today worldwide.
Hyundai L&C was acquired by Hyundai Department Store Group in 2018 and is moving towards further business expansion under this new ownership:
Hyundai Department Store Group (Hereinafter referred to as HDSG) is a major South Korean conglomerate operating in retail, manufacturing and service-based businesses
Hanwha L&C (Hereinafter referred to as Hyundai L&C) is a leading manufacturer of premium building materials
The acquisition led to further positioning Hyundai L&C as a global leader in the interior products industry, becoming a total living interior cultural company.
Nowadays, Hyundai L&C is specialized in manufacturing along the whole value chain, from the production of semi-finished or finished products.
Hyundai L&C has therefore a strong Interior Stone division composed of two different products, largely out of several business divisions:
Interior Stone Division
Acrylic Solid Surface (in the market as Hanex)
Engineered Quartz Stone Surface(in the market as Hanstone® Quartz)
Window Business Division
Decorative Materials Business Division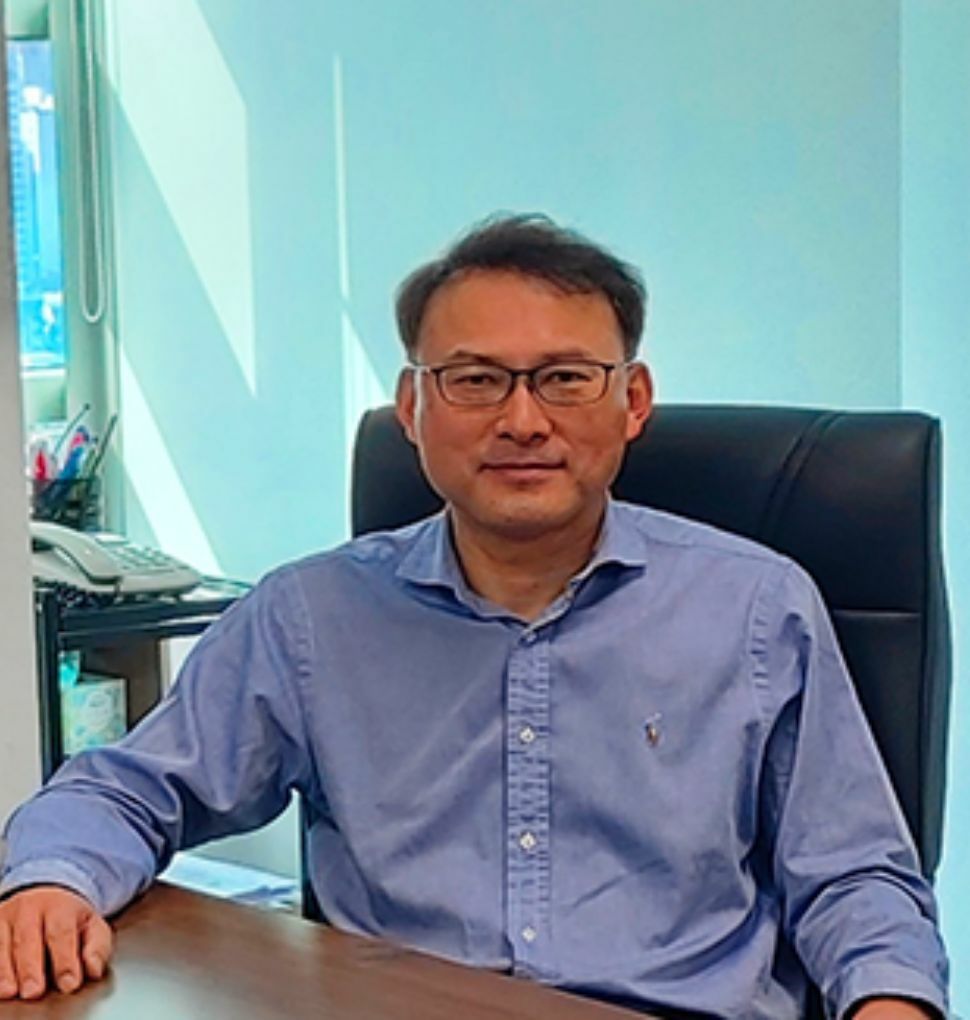 Hanstone Quartz: a dynamic development
The Engineered Quartz Stone produced by Hyundai L&C is known in the market as HanStone Quartz and it is almost 20 years old – it entered the market in 2003, consistently trading with Breton as a technological partner.
Today, it is a solid company which employs over 1,100 people in South Korea, North America and so forth. Mr. JK Lee, current Vice President of the Interior Stone Division, has assisted the rise of the company all over the years and remembers "I've been working 28 years in Hyundai L&C, and I had the chance to go to Hyundai L&C USA in Atlanta to diversify sales network, including setting up Direct Sales Center in US – it took me about 7 years. Then I returned to South Korea to promote and assist the growth of E-Stone Business in national market. Just 2 months ago I was promoted as Vice President and I am glad to have this unique opportunity."
Today, in less than two decades, HanStone Quartz is a famous brand, with production sites in South Korea and Canada for a total of 4 BretonStone® plants (2 in Canada and 2 in South Korea). The last line installed is equipped with one of the latest Breton technologies, the so called Kreos® technology which allows to produce extra-thin HanStone quartz slabs with exclusive exotic patterns."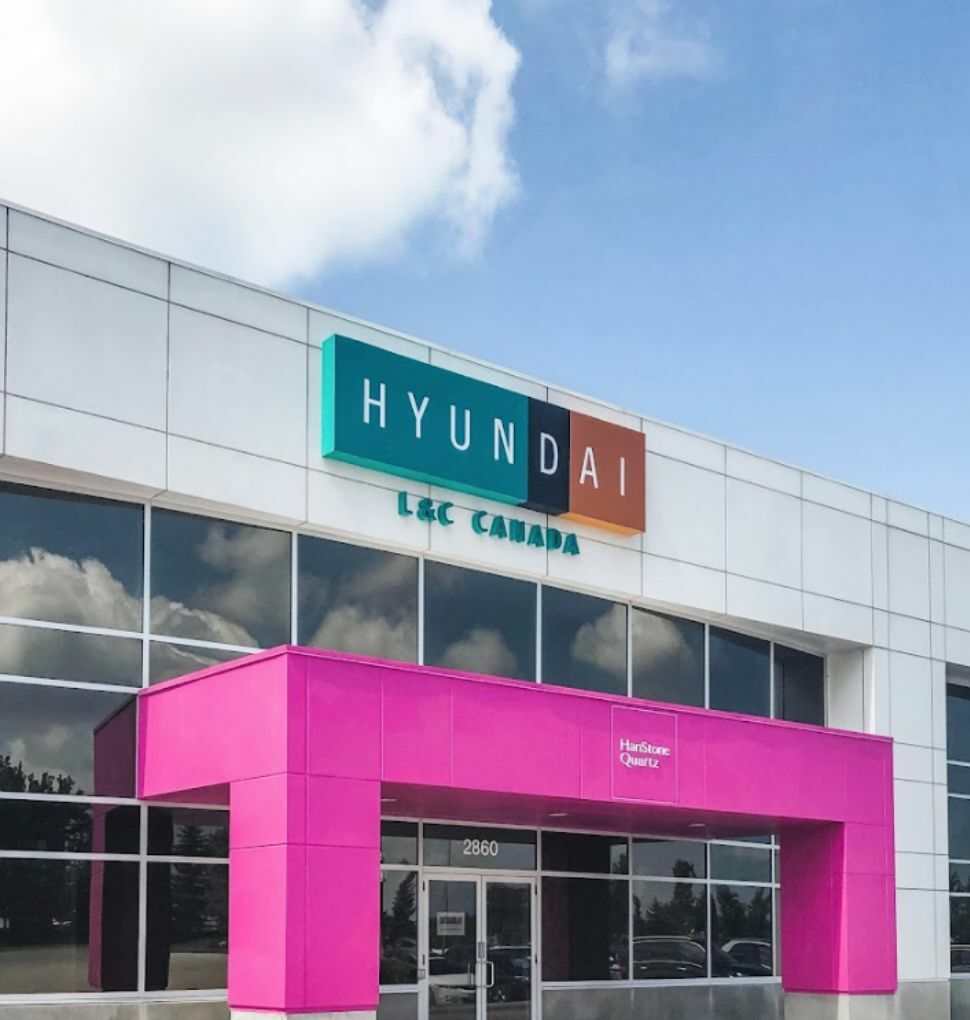 Being closer to the Customers' tastes
After the acquisition by HDSG in 2018, the ease with which the two companies' consolidation is noteworthy. Indeed, adaptation is fundamental in these phases and apparently the companies did it wonderfully.
Mr. JK Lee says about this moment "HDSG and Hyundai L&C each has a different background, obviously. On the one hand, Hyundai L&C was more a production-based company than the other, HDSG was more oriented to consumer material – in particular, premium furniture and design.
To us it was the perfect match, we both could take advantage of the competences of the other. Additionally, HDSG owns another company called Hyundai Livart which is the second biggest kitchen furniture manufacturer in Korea. This company has a brand new Fab shop equipped with Breton machines as well.
During these first years from the acquisition, we closely collaborate with Hyundai Livart. Any time we are working on a new product we collaborate with them because they have plenty of professional designers and this has really helped us to focus on the right consumers' needs and tastes.
Working with them means also having the possibility to exhibit our quartz countertop in the kitchen in their showroom. This is a great opportunity for us, we believe that our collaboration let us to break down the barrier between a production company and consumers."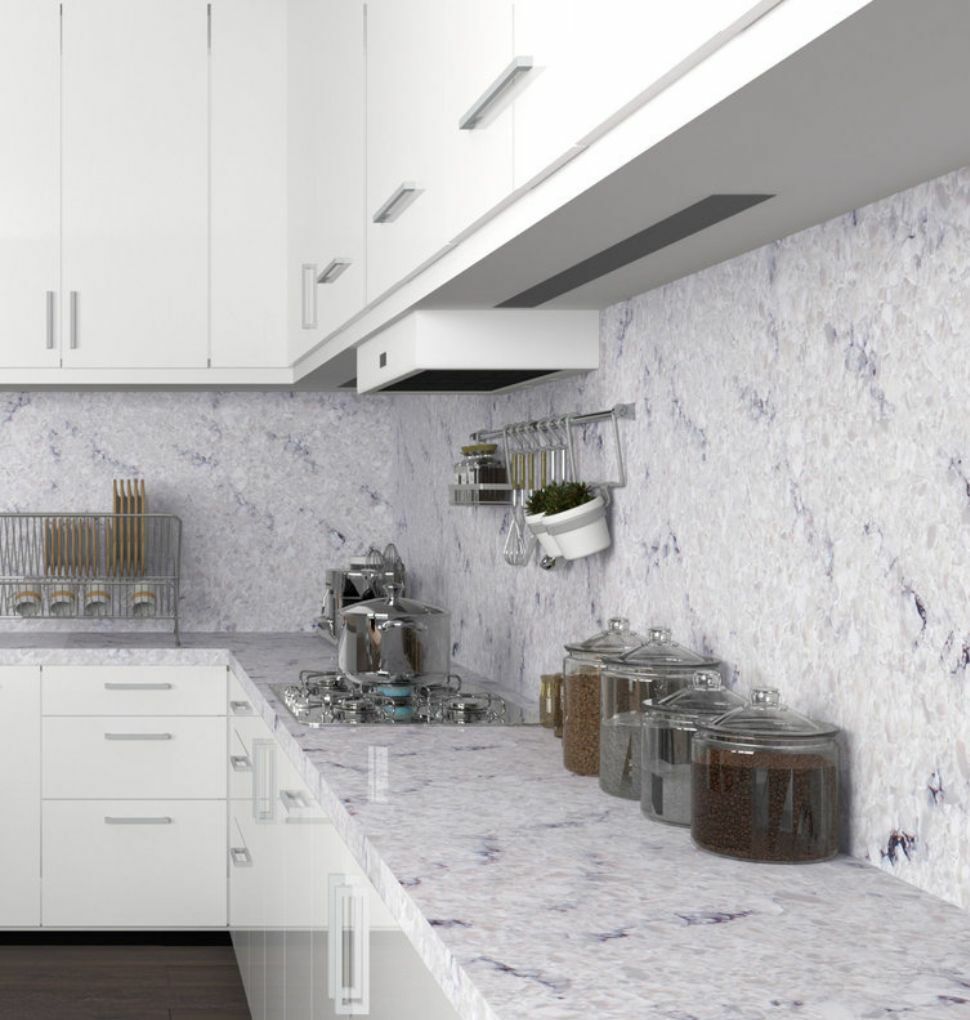 Engineered Stone market is growing fast
The E-Stone market has been constantly growing in the last decades worldwide and Hyundai L&C rode the wave of the market becoming a reference point in the industry. Today, HanStone Quartz is present in several countries all over the world and it is particularly focused on US, South Korea and Japan. The two Bretonstone® lines in Canada are 100% dedicated to the North American market. The other production line in South Korea is almost working just to satisfy a growing national market.
Mr. JK Lee adds that "in the last years, South Korea Engineered Stone market is booming, especially the new construction field. This is the reason why we decided to install the fourth Bretonstone® line in Korea instead of Canada. This line is equipped with Kreos® technology and we believe that this new extra-thin material is really common and will be well appreciated in Japan and Eastern Asia. We are expecting to produce the strongest thin product in world, which will be also characterized by incredible exotic patterns."
The fourth Bretonstone® line Hyundai L&C chose to install in the South Korean facility in South Korea is equipped with a new technology developed entirely by BIT (Breton Institute of Technolgy): the Kreos®. This technology allows Hyundai L&C to be a forerunner in the market, being the first one able to produce extra-thin slabs, characterized by unique patterns and high mechanical features.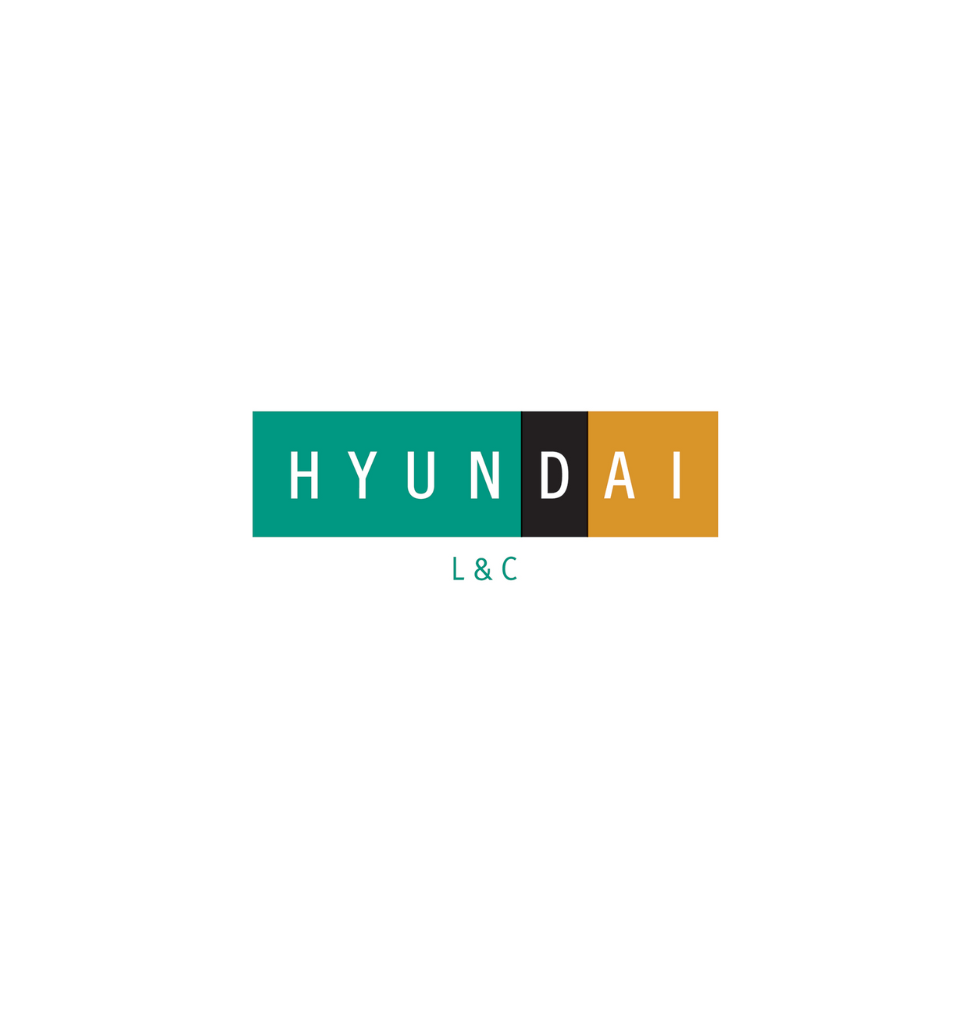 The US market
Mr. JK Lee spent about 7 years in the US to diversify sales network, including Direct Sales Center, for HanStone Quartz and while evoking this particular period of his life he says "US is a huge territory, completely different from Korea. When I got there the first time in 2013 we depended solely on our distributors and I soon realized that building Direct Sales Centers in certain effective states would be a turning point in our business. Thus, we decided to settle up the direct sales team and today I am proud to affirm that we have:
3 Direct Sales Representatives in Canada
6 Direct Sales Representatives in USA
However, they are far from being enough to cover the whole American territory as we aim to fill in a hole with our valuable distributors based on solid partnership.
We worked hard to set up this network in the USA, we understood since the beginning that it would have been fundamental to be present and active there."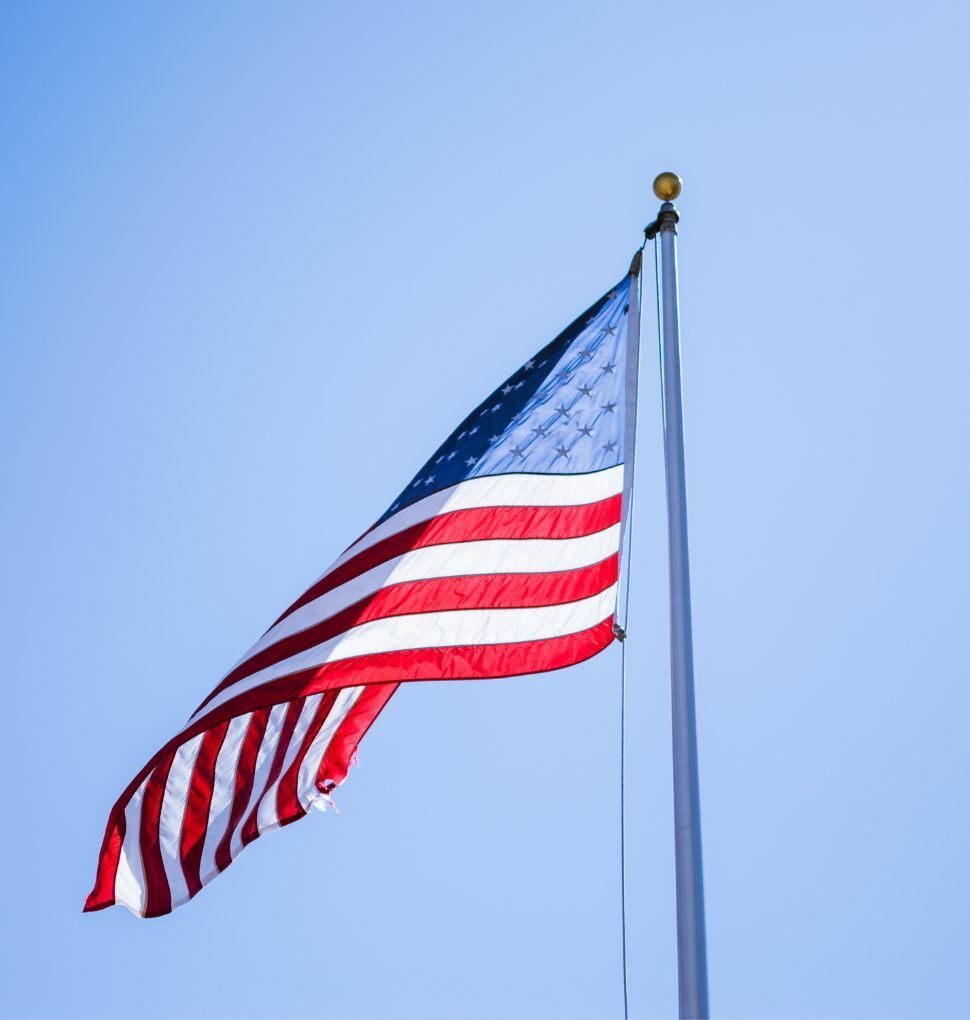 The partnership with Breton
Over the last years, Hyundai L&C has grown really fast, together with the E-Stone market worldwide. Since the beginning, Breton has been chosen as a partner and has always been supportive, providing assistance and cutting-edge technologies, supporting Hyundai L&C to propose exclusive and innovative products in the market in order to satisfy customers' needs.
About the partnership, Mr. JK Lee adds "It's almost 20 years that we work with Breton and I can tell that all the people I've been in contact with are friendly and supportive. We're always very grateful for what we have and had. Obviously, last year, due to the Covid pandemic we had some issues to install new machineries, indeed Breton technicians couldn't fly over to our facility in Canada and thus we had to postpone their installation.
Anyway, we understand that it was an exceptional circumstance, and we won't have any remarkable delays due to COVID pandemic for our fourth plant start up in Korea, planned for next year. Other than these unpredictable delays caused by force major, we are good with Breton and we appreciate our relationship over the years."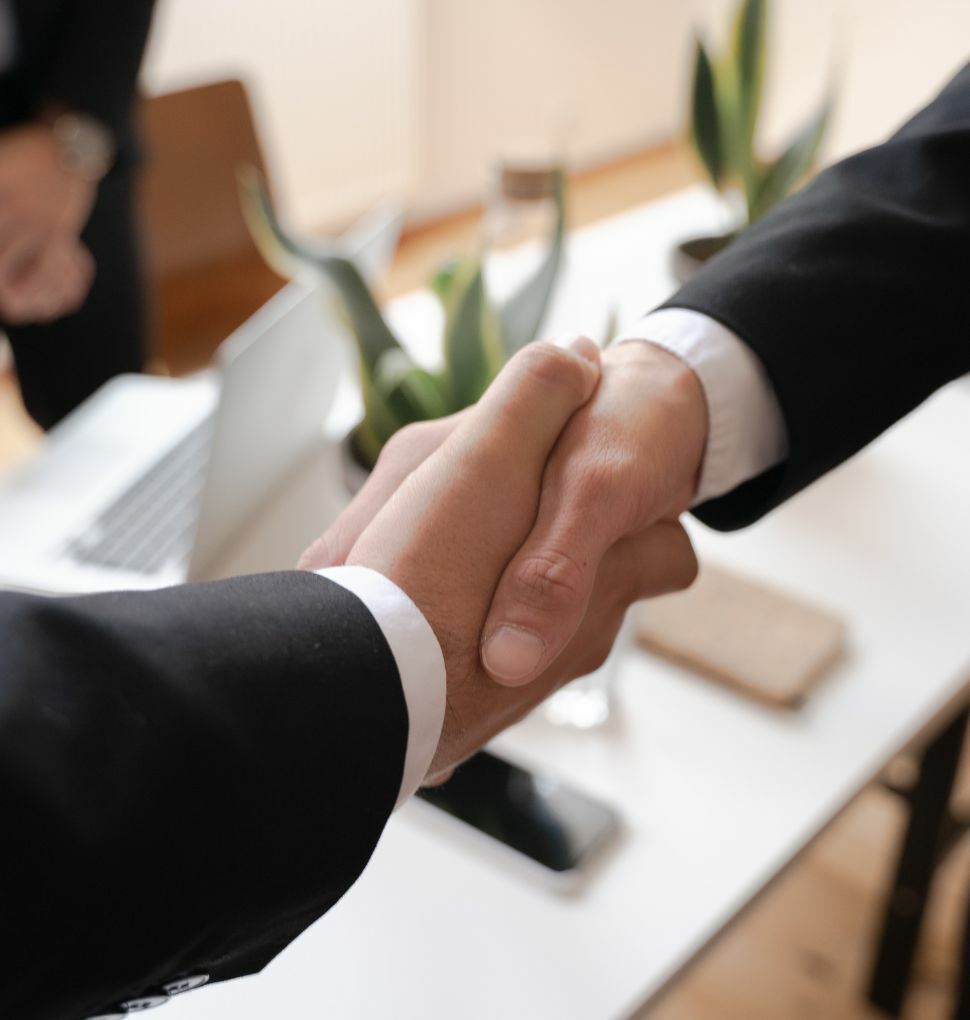 Learn more about in other sections