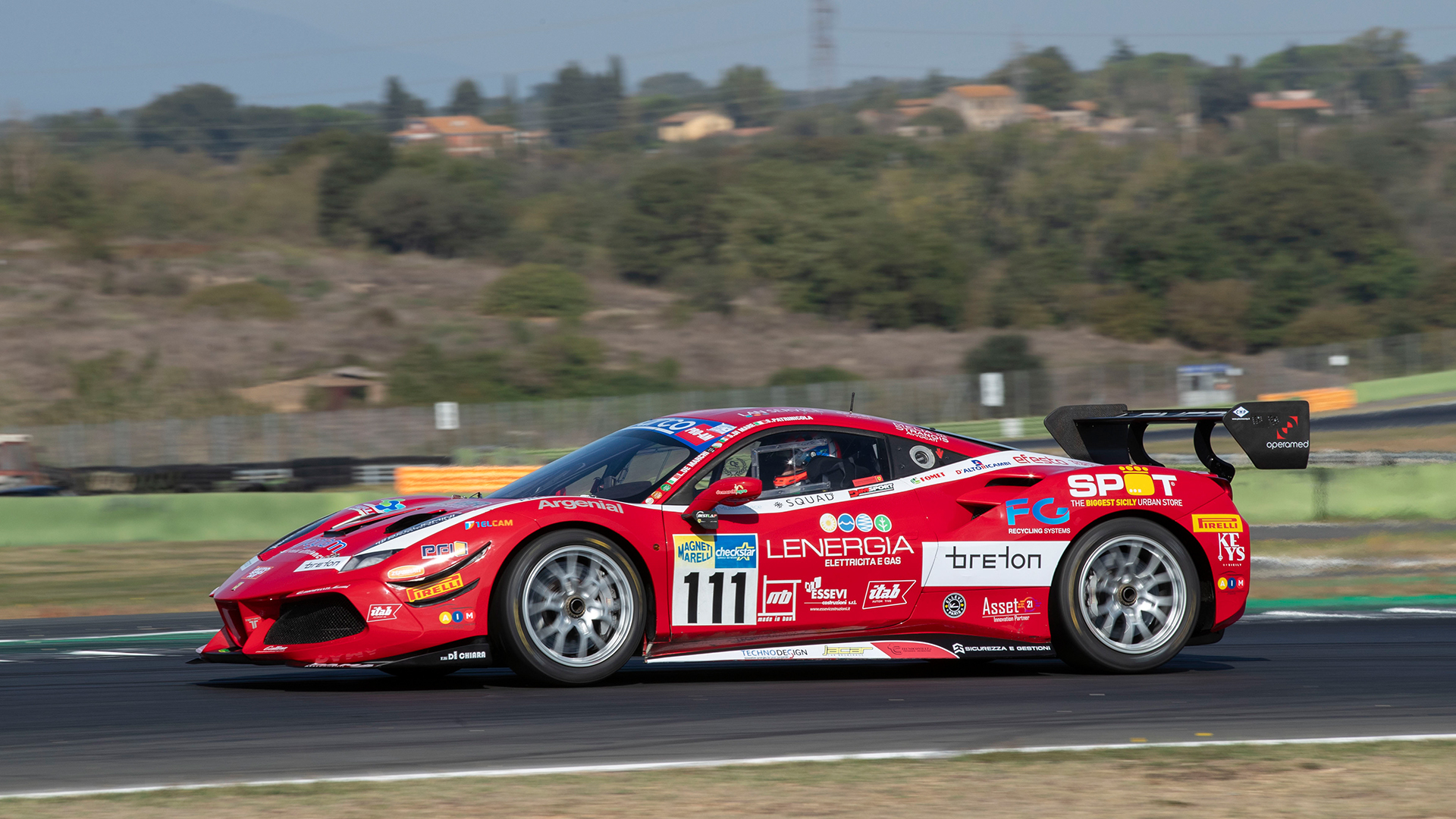 Italian Champions! Breton accompanies Demarchi and the Ferrari Best Lap team to GT Cup Endurance victory
Breton next to the driver Luca Demarchi
Scroll to discover
In 2023, Breton again supported driver Luca Demarchi in his Italian adventure with the Ferrari team.
Demarchi won the Italian GT Cup Endurance Championship in the Pro AM class at Vallelunga, where Best Lap's Ferrari administered the race and took home the overall win.
Breton is proud to have accompanied Luca and his team to this title victory.
This is the third tricolour title for Demarchi, in addition to those won in 2016 and 2021. Demarchi, together with Simone Patrinicola and Sabatino Di Mare, managed the race, taking advantage of a twenty-point lead in the standings over his closest pursuers and allowing the Ferrari 488 to cross the line in first place.
Luca Demarchi commented: "Having a heavier car than Lamborghini and Porsche, we knew we were underdogs on this track. However, the strategy we adopted proved us right."
The driver concluded: "It is a result that rewards us, considering the difficulties we had in the Sprint race. In the Endurance we built the final victory piece by piece, starting from the first race at Pergusa, which was run in torrential rain, to Vallelunga. I am very happy and I want to thank the whole Best Lap team for the great teamwork and Breton for believing in me".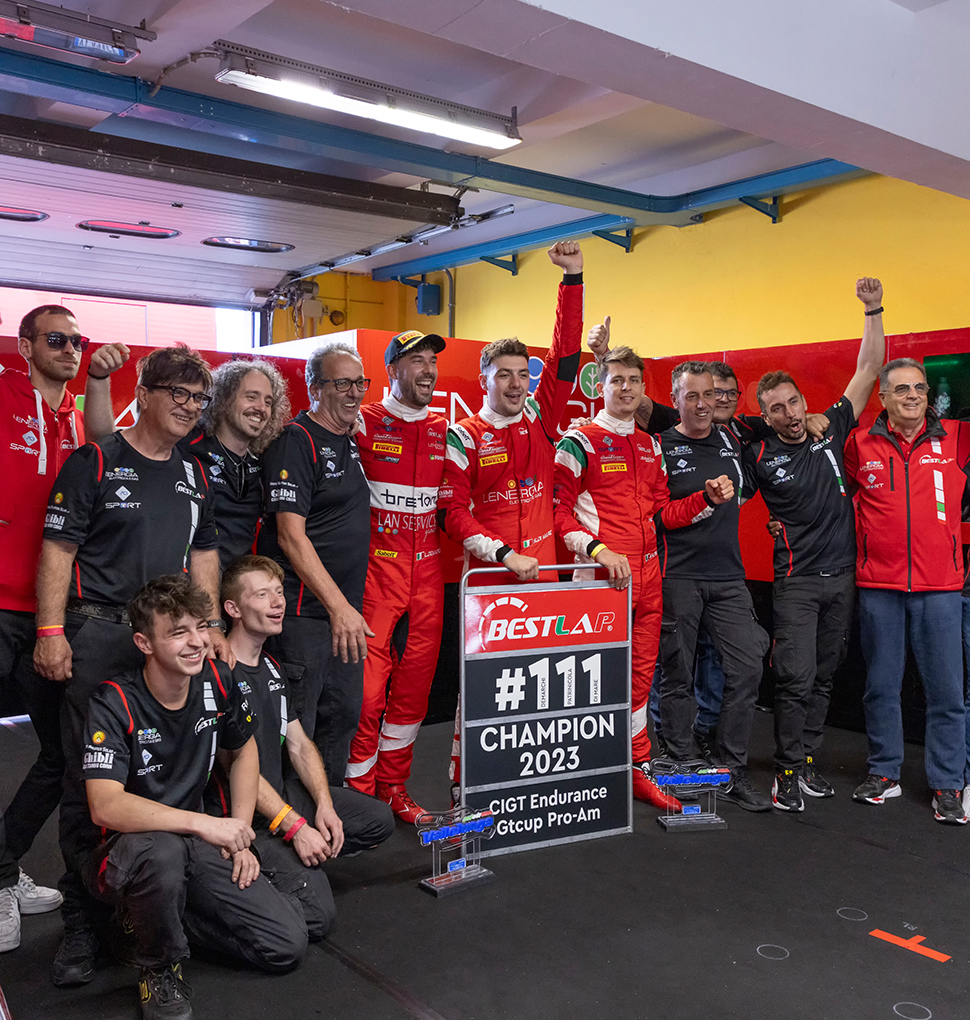 A season at its peak
"I am very happy because this is the victory we have been building up to since the beginning of the year, right from Pergusa, the first race in the wet, where we went very strong and showed that we were competing for the win. Then during the year we were able to hold our own and manage the situation even on tracks where we were not favoured at car level. Over the months we have also maintained very good performances at team level when compared to the other teams. As a result, we did the same here at Vallelunga, when it was time we attacked. When you do that; you have a car in place and a team that works well, the results come".
Luca Demarchi's words on the 2023 season
Find out more about Luca Demarchi