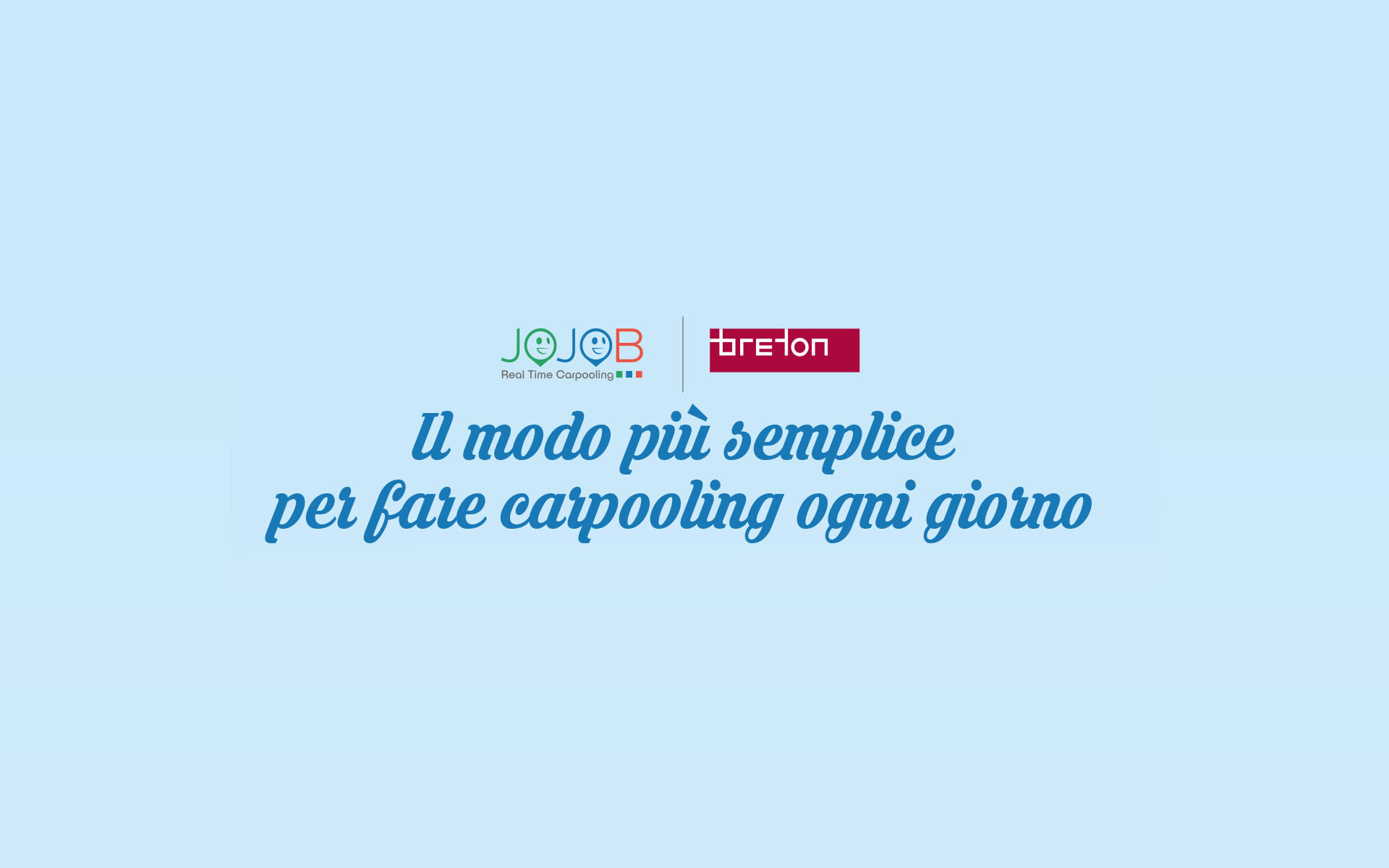 Breton chooses the sustainable mobility
Walking, cycling, or carpooling to work: We reward employees who choose sustainable mobility with tangible incentives
Scroll to discover
Tangible incentives to travel to work by bike, on foot, or by carpooling with other colleagues.
From 5 September, all our employees will be able to start certifying their home-to-work routes in a sustainable mode and will receive rewards in return.
We have chosen to encourage carpooling to promote synergies between people and places, reducing traffic and thus pollution, while also enhancing cycling and walking routes, considering that most of our employees live within an average distance of 10-15 km.
This is why we chose Jojob Real Time Carpooling as our partner: employees will be able to download the App free of charge onto their phones, to certify the routes travelled on foot, by bike or by carpooling, viewing and monitoring their contribution to the environment in terms of CO2 not emitted into the atmosphere. For each home-work route certified by bike, on foot, or by carpooling (for a maximum of two routes per day) you will get 50 cents through cashback, accumulating credits that can be used to purchase gift vouchers.
For those who choose carpooling, via the App employees will be able to choose whether to be a driver, a passenger or both, accepting lift requests or booking their carpool trips. On the occasion of the European Mobility Week 2022 (16 to 22 September) to promote sustainability under the slogan 'Better Connections', information sessions are planned in the company on 15 and 16 September for anyone with doubts or curiosity about using the App.